This Is How: 'Wedding Dog' by Steven Herrschaft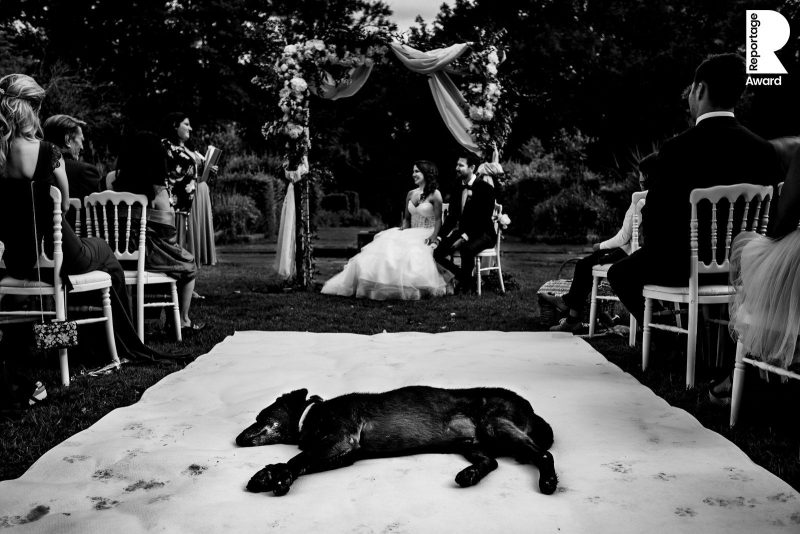 Delighted to have the fab Steven Herrschaft on the site today, as he explains all about how he captured this Reportage Award-winning shot from back in Collection Four. Really great tips on composition, storytelling, getting different perspectives, and never settling for the ordinary…a super read, thanks a lot Steven!
I'm more than happy to write about this image which I shot this year at a wedding near Paris. It is just crazy to which amazing places wedding photography brings me and that is just another example of that.
So – this one was shot during a outdoor ceremony right next to this beautiful chateau they rented right in the middle of the forest. It looked perfect! The wedding couple are two super nice and gentle people who are super in love each other but also with their dogs.
I guess I don't have to add, that for them it really was important to have the dogs around while they tied the knot. I remember that I always had an eye on those animals while keep shooting the action and emotions going on around me.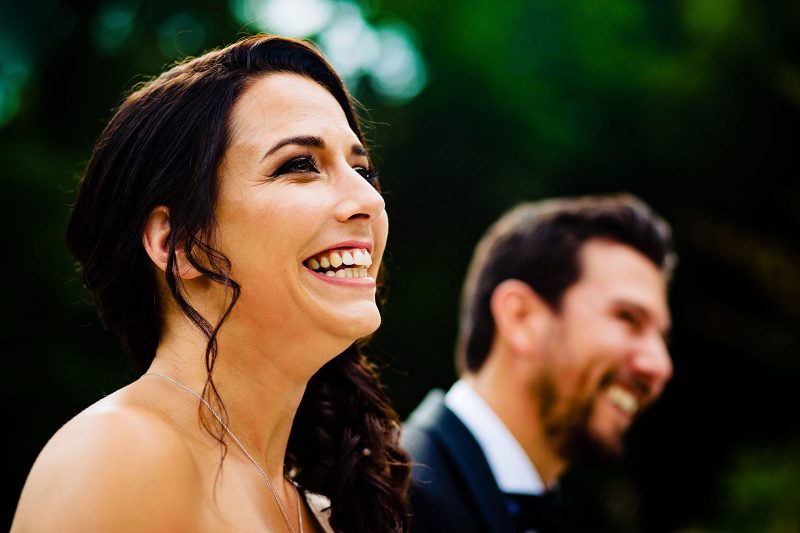 Those dogs were really running around so much, which you can see from all those paw prints on the carpet – that was sooo funny! After all that action and playing around, it seemed like one of the dogs got super tired and luckily on that day, I had the fortune on my side as he lied down perfectly in the centre of the image.
I first experimented with a higher angle which was pretty alright…: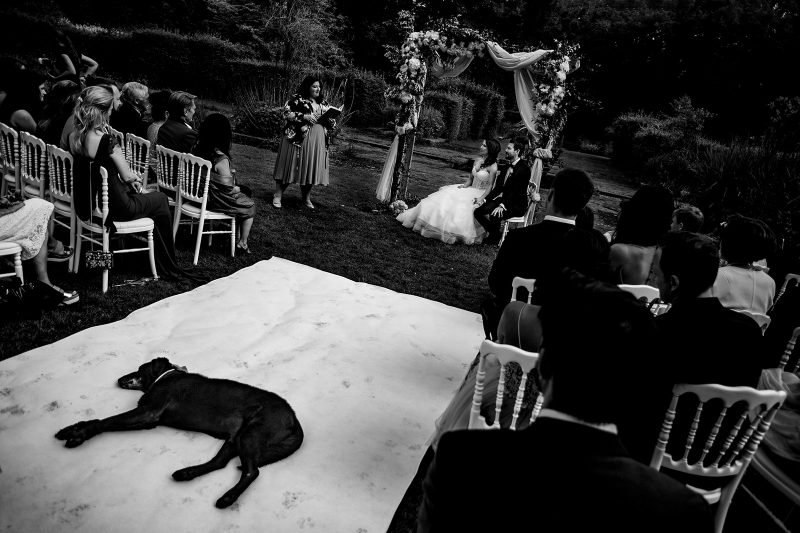 …but I looked for something more that tells the story better. That's when I got super low and the final image come out: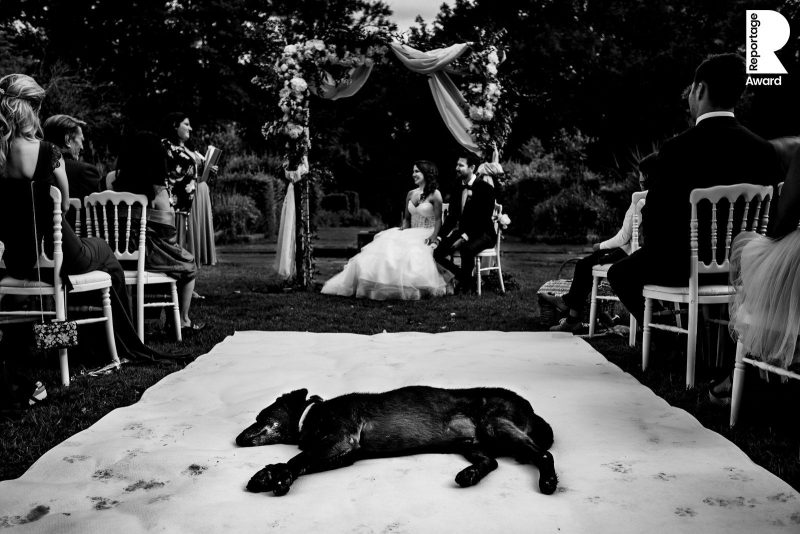 For me, that is one of the main reasons why this image works at all so well: it's the sleeping dog in the foreground well centred, but that made the doors open for a pretty great composition. The carpet ends lead the eye to the ceremony that took place at that time.
The image combines two stories, and that's what I am always looking for in wedding photography: giving context and setting something in perspective – tell a bigger story than just the ordinary which I could never easily settle down with.
Thanks to Steven for his great insights. You can see more of his work on his website, or here on his TiR profile.
Our TiR members have shared so much knowledge, and continue to do so regularly – see all of their wedding photography tips.
Interested in joining us? We're all about showcasing the skill and artistry of reportage wedding photography; showing the world how moments matter most. Apply for membership and join our worldwide community; receive lots of benefits including your own profile on the site with the ability to display an unlimited number of images/Stories, 60 Reportage Award and 18 Story Award entries per year, access to our members-only Facebook group, frequent opportunities for extra exposure (such as these 'This is How' pieces, our recent work round-ups, our collaborative 'Ask The Photographers' pieces, and more), and much more…