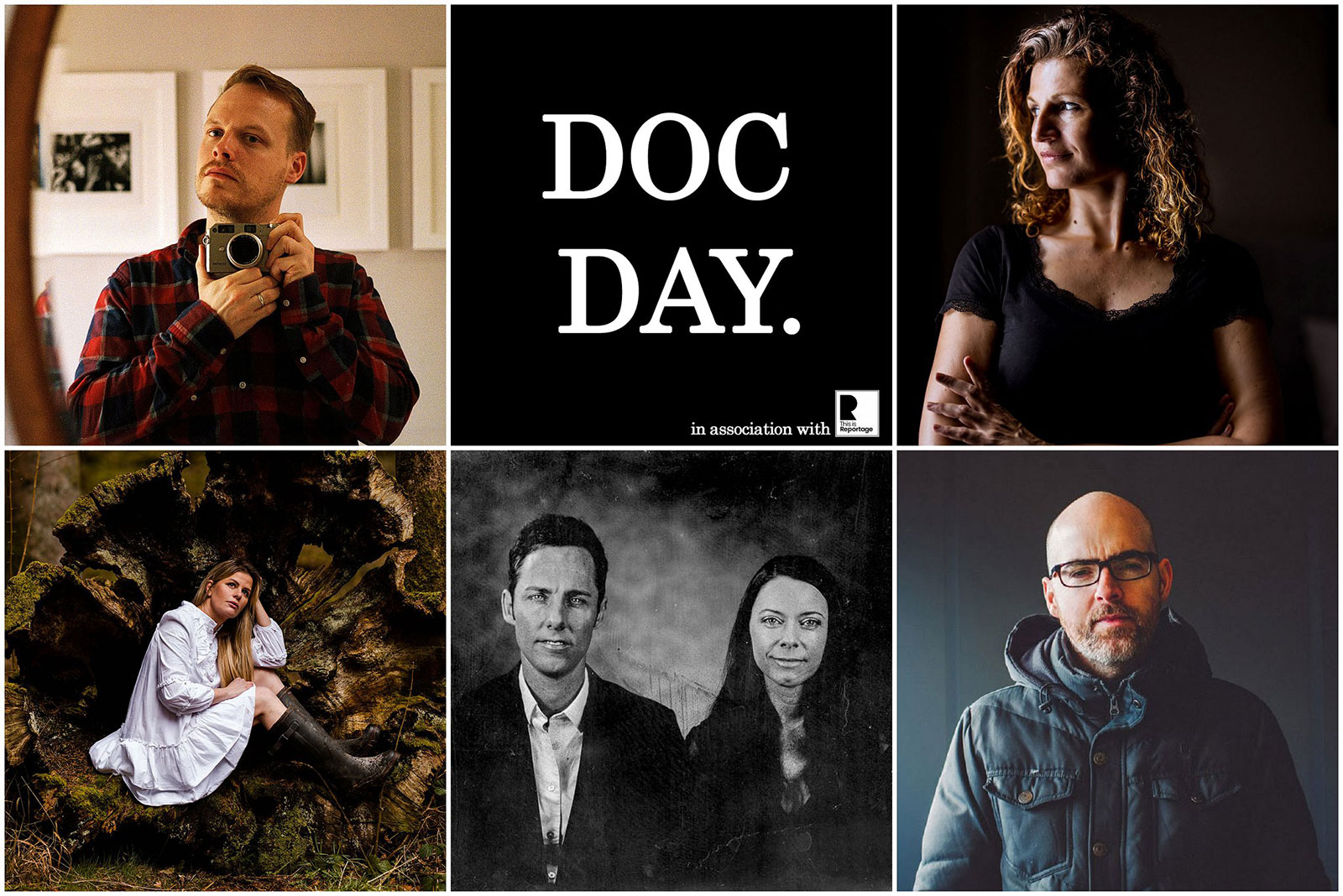 Doc Day: The Documentary Wedding Photography Conference
What's that, you say? A conference that's *all about* the documentary-side of wedding photography? Yes indeed! We're honoured to have always been partnered with Doc Day, the one-day conference that focuses (pun intended) on the element of weddings that we think really matter most: Moments.
Doc Day 2024, which is the brainchild of TiR members Kevin Kheffache and Annie Kheffache, is being held on February 20th 2024 in Dublin, Ireland, and will feature talks from some of the best documentary wedding photographers in the world, including (clockwise from top-left on the image above), Adam Johnson, Isabelle Hattink, Dave McClelland, Chrisman Studios, and Eve Dunlop.
What a lineup!
Did you know that This is Reportage members get an exclusive discount on ticket prices? Already a member? Login in to your account and visit the Members' Area to find the details. Not yet with us? See all the benefits and apply for membership over here.
Kevin Kheffache & Annie Kheffache have created an *amazing* event with Doc Day; honoured to have TiR partnering with it. See you all in Dublin on 20th February 2024!