This Is How: 'The Tequila Shot' by Marta May Photography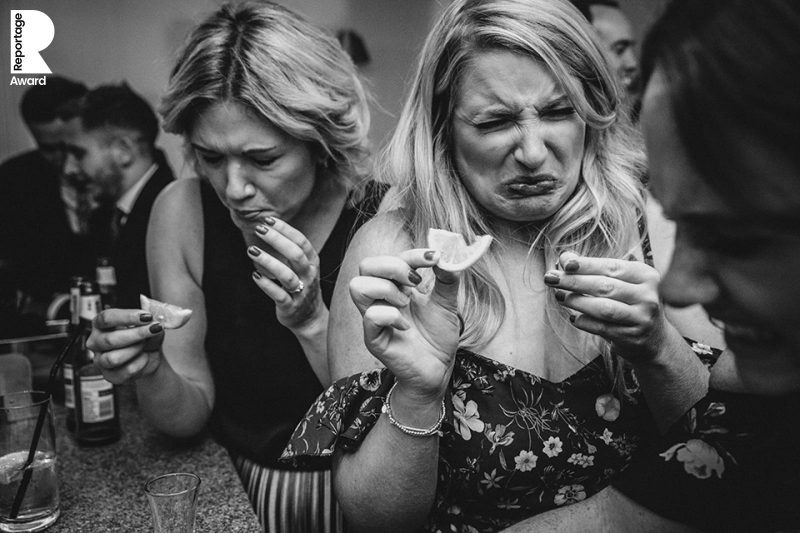 Brilliant to have Marta May on the site today to tell us about this Reportage Award from Collection Two. Marta has won two awards with us now, over two different collections – no mean feat! It's so interesting to read her insights into how this image was captured, about the intrinsic benefits of shooting as a duo, and the importance of capturing real moments. Really recommend reading this; a great piece, thanks Marta!
The Tequila Shot is one of our most popular photographs and we are super proud it got the TiR award. During our initial consultation with new couples many of them mention this particular photo and they say they want something similar in their wedding story. That's why during every wedding we always look for real moments and we definitely look out for those tequila connoisseurs.
How did the Tequila Shot happen? You have to know that Marta May Photography aka The Mays has two photographers… Marta & Artur. We have been shooting weddings together since the beginning of our business. The unique thing about our team is that after shooting over two hundred weddings together we don't have to worry that something won't be covered. We just know what the other half is shooting and we love working together.
So what happened at that particular Tequila Shot wedding? The bride and groom were just about to have the first dance so Artur was ready to cover the dance floor. Marta was of course ready and hoping to get a different angle of the dancing couple. At that moment the three girls wanted to quickly finish their drinks just so that they could watch the first dance. Because Artur was already in the safe place, Marta decided to photograph the Tequila girls by the bar. And voila! Here it is – our Tequila Shot.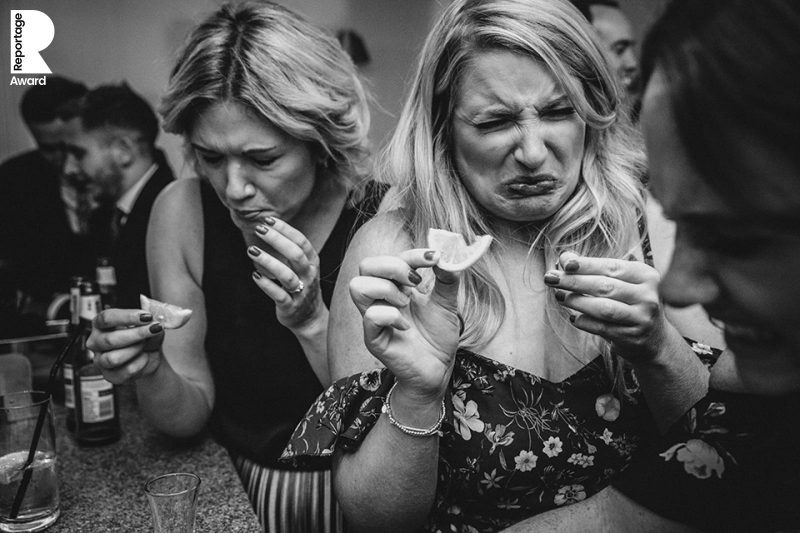 This moment was real and funny and that's why it is loved by so many people. We just went for the unexpected and we captured this authentic reaction. Can you feel the pain of this girl, can you smell the Tequila? This is our goal – to capture raw emotions, real moments and shoot how it feels like, not how it looks like. Pretty pictures are so lovely and sweet, they look nice. But how do they feel like? Very often when we see a pretty picture we just think – yeah, it looks good and nothing more. On the other hand, real pictures with raw emotions and no posing feel truly awesome! They wake us up, touch our souls, hearts, they make us laugh. And this is what we are going for in our photography.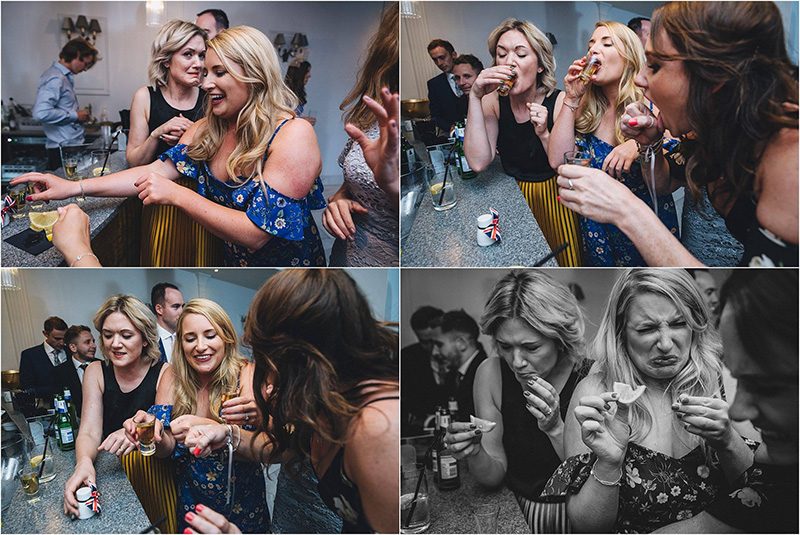 To sum up, there are two factors that made this photograph possible. Searching for real moments is only one of them. The second factor was far more important and that's our team, Marta and Artur. There are no second shooters in Marta May Photography, we are two equal photographers with the same philosophy, working really hard together to create the best stories for our couples. We knew we could cover both situations really well and we just went for it.
In addition to the amazing TiR award, our Tequila Shot also got the Fearless Award and the Masters of Wedding Photography award which means that real moments always win. That's why we love This is Reportage which is all about authentic photography. Thank you so much for having us!
You can see more of their work over on their website, or here on Marta's TiR profile.
Found this article interesting? We have lots more 'This is How…' articles by our members over here; a veritable treasure-trove of documentary wedding photography goodness.
Interested in becoming a member of This is Reportage? See everything that membership gives you over here.