This Is How: 'Party is Over' by Pedro Bento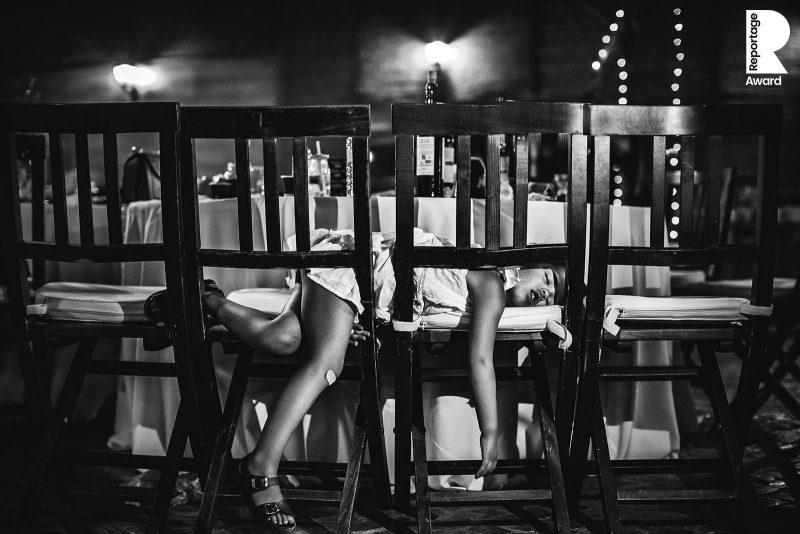 Really thrilled that the fab Pedro Bento has told us all about how he got this stunning Reportage Award from Collection Two today; I adore this image so much! What I think is especially interesting, is to hear how Pedro's own personal and family life was a major factor in him getting this capture…read on to find out more:
If I'm gonna think in real percentage the true story is that I'm a part-time wedding photographer and full time father of two kids 🙂 I spend so many hours with them daily and being able to see them grow is a real blessing for me. They are a true source of inspiration in my life and in my work. At every wedding I carry in my head and heart all the experiences that fatherhood has given me. So naturally I feel connected with kids at weddings and I know from my experience at home and from all weddings I've done that kids are a real source of great moments and consequently great photos.
In this wedding there were so many kids, so the probability of having great photos with kids would be higher than at other weddings. I ended up at this wedding with many pictures of action moments with kids but it was this serene image that became my personal favourite.
I had just finished to photograph the moment of cutting the cake outside with a real crowd, sparklers and a great animation and when I returned to the almost empty dining room I found this little girl who, completely exhausted, fell asleep between these chairs.
I love the body language, her position and even the leg wound… This image may not be of a child running and having fun at the wedding, but it silently represents what she experienced during a long day of play!
Canon 1DX Canon 50 1.2 L f/2 1/180 ISO 6400
You can see more of Pedro's work over on his website, and here on his This is Reportage profile.
We thoroughly enjoy reading how our TiR members got their brilliant documentary captures; if you do too, then head over here to read lots more of them.