This Is How: 'Happy Tears' by Darren Kirwan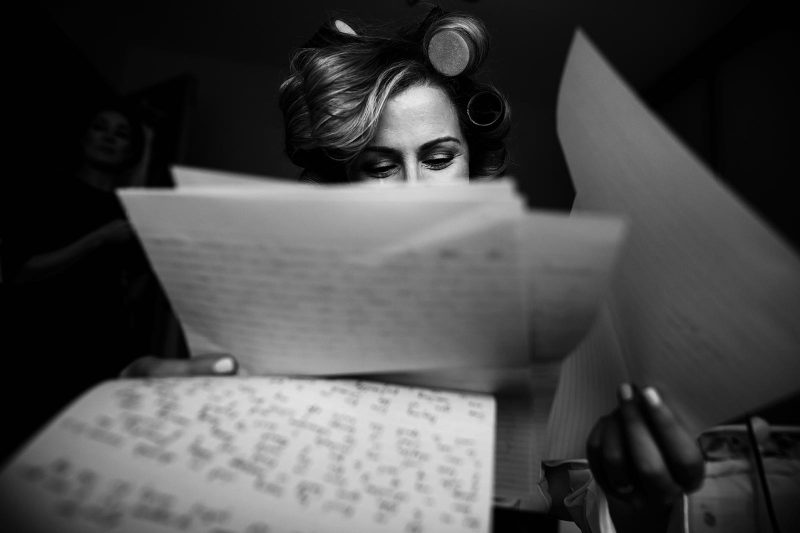 We're honoured to have one of the best documentary wedding photographers in Ireland with us today: This is Reportage member Darren Kirwan, as he tells us all about this striking capture. Great insights into shooting close and wide; thanks so much, Darren!
Gemma and Niall's wedding was in Spanish Point on the west coast of Ireland. They were the perfect couple – full of fun, smiles and laughter from morning until night.
THE SETTING:
I turn up to every wedding with my 20mm and 35mm lenses on camera. On the morning at Gemma's house, everyone was in a small bedroom with the hair and make-up preparations in full swing. It was tight, the 20mm was much needed – luckily it's my favourite lens! There was the bride, her mother, two bridesmaids, make-up artist, hair stylist, myself, then the videographer arrived too, and there were also other family members popping in and out. These situations provide the best photo opportunities for me – they are always busier and more energetic. They allow you to be more creative with framing and you really are in the thick of the action.
THE PHOTO:
Gemma was handed an envelope with a letter from Niall, and I was close by. Turns out this letter was 5 A4 pages long. Gemma was reading it, smiling and I get a couple of shots but from the side – all quite safe really. Then a tear starts rolling down her cheek as the emotion comes out. I moved over and kneeled right in front of Gemma. This is the shot. There's the tear, the way she has the pages held in her hands and then you can see by her cheeks she has a smile on her face and she reads the words on the page.
This shot is a great example of how I love to shoot as a documentary photographer – wide angled and up close, it definitely gives more context in the stories you tell as a photographer. It's probably my favourite photograph from 2017 – I was delighted when I captured it, I knew I had something special.
Gear & Settings – Sigma Art 20mm on Canon 5DMkIII – F2.5 @ 1/1250s
You can see more of Darren's work on his website, or here on his TiR profile.
We have lots more 'This is How…' posts by our members over here.