Podcast Episode 68: This is Ang Waterton
A real pleasure to chat to the fab Ang Waterton for episode 68 of the Podcast today! This is a Podcast from one Cornwall to another, as Ang is based in Cornwall, Canada (whereas I'm in Cornwall in the UK). A brilliant wedding and family photographer, Ang recently won 3 Family Story Awards in a single Collection (on our sister-site, This is Reportage: Family) – something that we talk about on the episode, as well as many other things, including:
her tips for people just starting out as a documentary family photographer, trans-Atlantic relationships, her journey from teacher to photographer, her profound hatred of socks, the importance of taking on legacy work for her clients, our Netflix synopsis game, and so much more…
*****************
Before we get on to Ang, just a few little mentions about some upcoming events:
On Friday 19th March at 11am GMT we're doing a Facebook Live with the fab Yves Schepers, who was our TiR Photographer of the Year 2020. He'll be telling us how he captured each and every one of his 20 Reportage Awards from that year – should be really, really interesting, and fun too!
Be great if you want to watch live, and ask Yves any questions. It will be on our public FB page – and if you can't make it live, it will be available to watch exclusively for TiR members afterwards.
Then, on Monday 22nd March at 1pm GMT, we're doing our very first Clubhouse chat! I'm going to be joined by this very lovely and talented three: Sanne De Block, Louise van den Broek & Dave Scholes (all of whom have actually been on the Podcast before, as well).
We're going to be talking about the mistakes we made (and other horror stories) – whether that's from a wedding, a family shoot, business, or just a general 'life' mistake.
It would be great if you wanted to join us, listen in, ask any questions or – even better! – share your own mistakes with us. You can find us on Clubhouse here – should be fun!
Finally, the submission deadlines are now very soon for our second Collections of 2021; the deadline is the same for both our wedding site and our family site: Submit by 23:59 GMT on 24th March 2021.
*****************
Listen on all the usual places: Spotify, Amazon Music, Google Podcasts, iTunes/Apple Podcasts, YouTube, and below in this post:
Regarding her hatred of socks, here's a photo of Ang taken by Marieke Zwartscholten: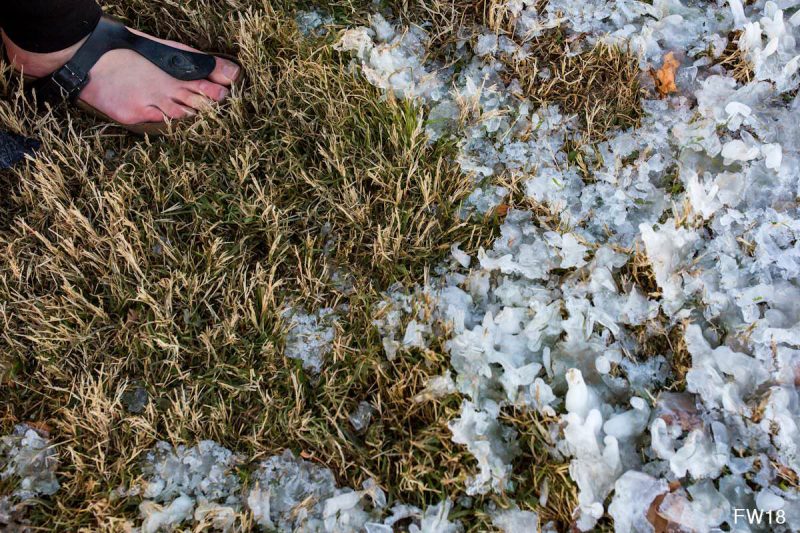 And this is the image and accompanying words that Ang contributed to our 'lasting impact' feature on This is Reportage: Family: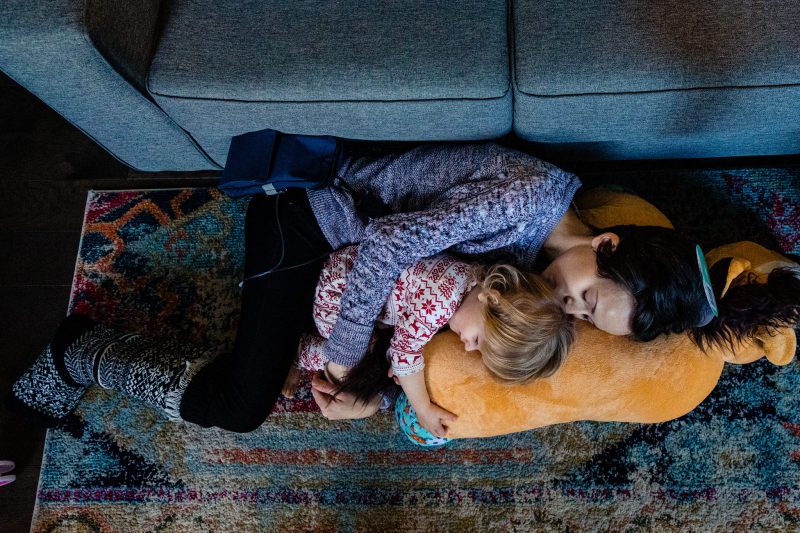 "I was so fortunate to be asked to document several sessions during Sam's final months, including her last Christmas with her young daughter and husband. This particular photo, taken on Christmas Eve morning when they were celebrating Christmas after Sam had come home on day release from the hospital, has had a lasting impact on me because it made me really reflect on the importance of taking on legacy work for my clients – taking on the job of making pictures for them to leave behind when they're gone.
I captured another photo of this Mom and daughter in this same position several months earlier, so seeing them do this a second time made me realise that this little gesture is their thing – it's one of their many acts of connection. They'd play on the floor and she'd spontaneously cuddle in to her mom for a moment of spooning before going back to playing – and, even when she was incredibly sick, her mom still maintained the ability to be present in little moments like this one.
My hope is that her daughter will, as she grows up, have some faint memory of how this was something her mom would do with her because there's photographic evidence of it. What we do, as photographers, can be so much more meaningful than we realise in the moment. The echoes of the significance of what we do for our families can last decades." – Ang
Listen to all of our podcast episodes, or head over here for our family photography-specific podcast episodes.