Podcast Episode 125: This is Doc Day 2023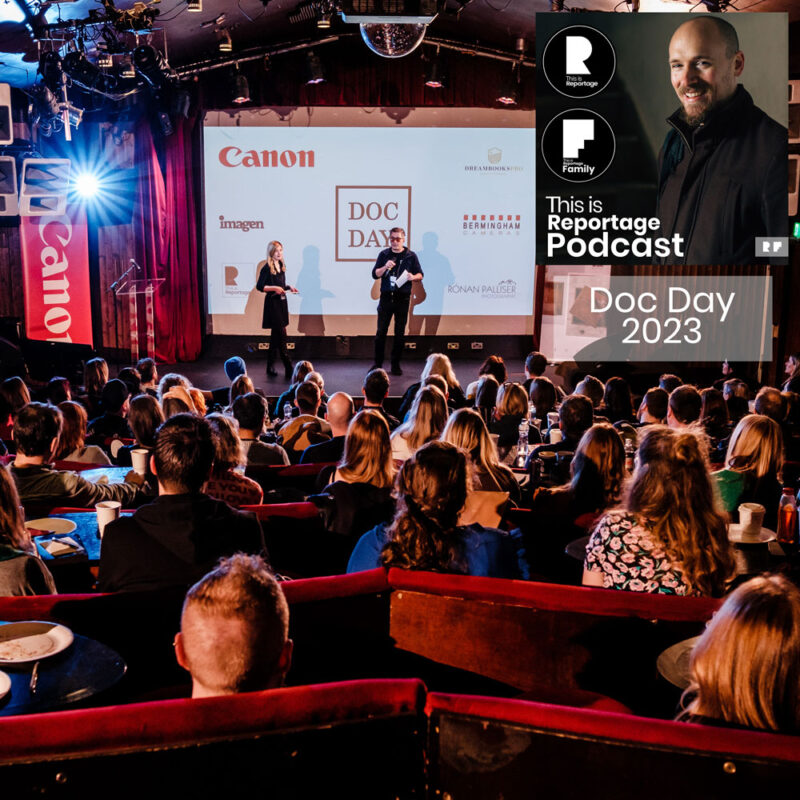 Excited to be bringing you a very special episode of the Podcast this week, as I take my microphone to the amazing Doc Day! I get to chat to the founders of Doc Day (Annie & Kevin Kheffache), lots of attendees from all over the world, the amazing speakers, and hopefully you'll get a good sense of just how special Doc Day is (including some post-conference fine dining clips, and some slightly-inebriated after-party chats as well…)
Tickets for Doc Day 2024 are on sale now, and, at the time of this writing, they've only been on sale for just over a week and already over 75% have sold – so, if you want to go, grab your ticket quick!
This is Reportage members receive an exclusive 10% discount on Doc Day tickets – just visit the members area or check the latest newsletter to find out how. Not yet a member? See all the benefits of membership and join us over here.
As always, you can listen on all the usual places: Spotify, Amazon Music, Google Podcasts, iTunes/Apple Podcasts, YouTube, and below in this post:
Podcast cover image by the fantabulous Ronan Palliser, who once again captured Doc Day immensely. You can also hear Ronan on an earlier Podcast episode over here.
We now have 125 episodes of the podcast, and each and every episode contains so many personal stories, bits of advice and tips from world-class photographers. Over here you can find them all – including all our wedding photography podcast episodes – or head over here for our family photography podcast episodes.