Announcing an Exclusive Facebook Live 'Ask Us Anything' Session with York Place Studios!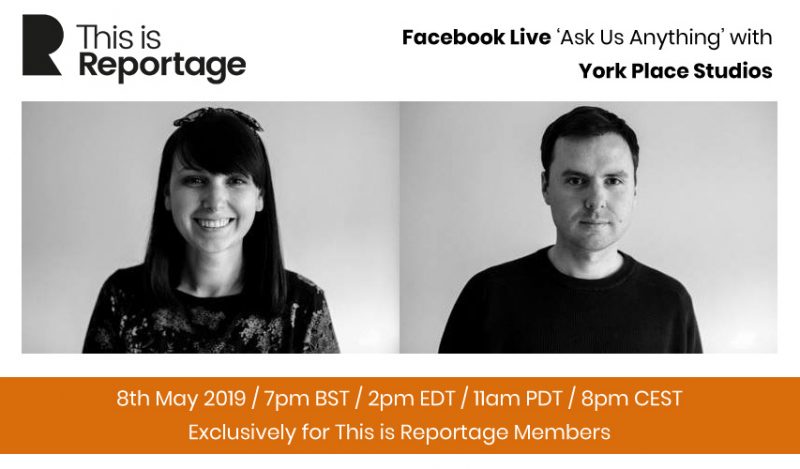 Really excited to offer a new feature exclusively for TiR members, where you'll be able to pick the brains of some of the world's very best documentary wedding photographers – and first up, it's the brilliant Liam Shaw & Dominique Shaw of York Place Studios.
With a whopping 20 TiR Awards between them (Liam was the overall 2018 TiR Photographer of the Year), and judges themselves for our very first Collection, it's an honour to have them doing this session for us.
This will be an 'Ask Me Anything', so you'll be free to, well, ask them anything! Questions can either be sent in beforehand, or asked during the Facebook Live session itself – which will be on May 8th at 7pm BST (which is 2pm EDT / 11am PDT / 8pm CEST).
Dom & Liam talk at seminars all over the world, run their own workshops, and offer one-to-one training/mentoring/critiques too – more details on their website over here.
The session itself will be broadcast live in our private members-only Facebook group and is a fantastic opportunity to learn from some of the very best!
Not yet a member? See all the benefits of membership and join us.