TiR Peer Praise: Philippe Swiggers on Yves Schepers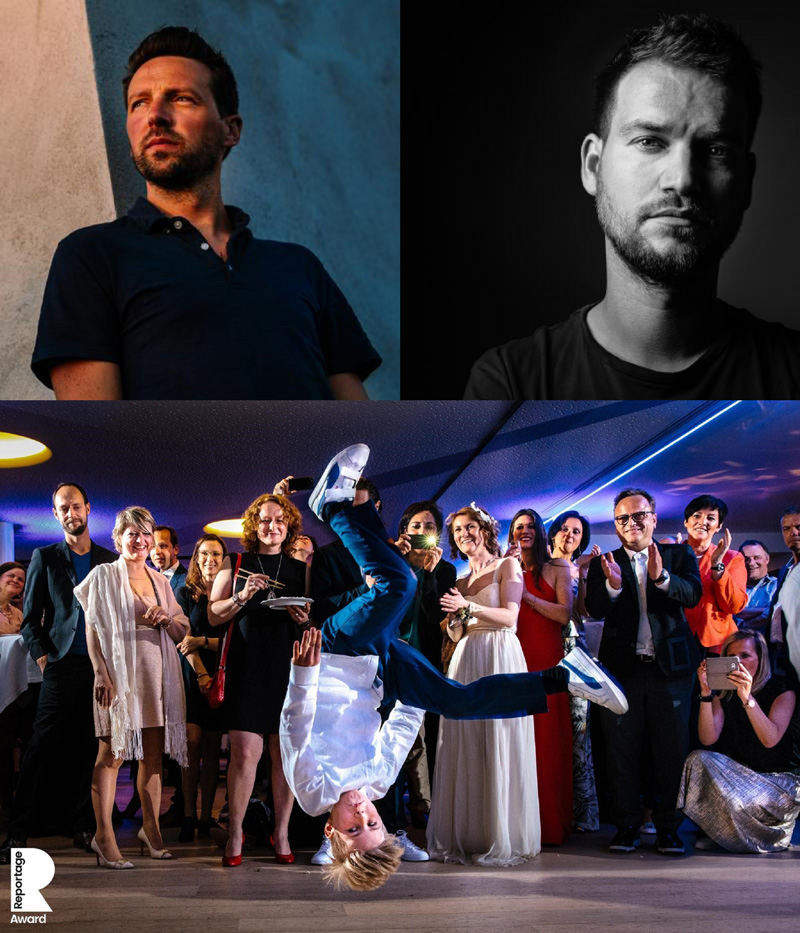 Super to have a new Peer Praise piece today, where our members highlight or praise a fellow member in some way – whether that's something to do with their photography, or them as a person. Today, we have two of the very best wedding photographers in Belgium, with Philippe Swiggers (top-left) talking about Yves Schepers (top-right):
"Having someone as extremely talented as the one and only Mr. Yves Schepers as a friend and photographer colleague is nothing less than a huge gift.
We Belgians have quite a strong community. We just know each other and just love to attend conferences (and the parties that go along with it) and hang out together. Not just to discuss photography but I believe I can say many of us became good friends throughout the years. I met Yves at one of the Amsterdam Fearless conferences. Ever since that moment we've had many good times and adventures.
In 2016, Yves and I attended the foundation workshop in Texas together. We dealt with our 'process' and issues together and learned a lot from each other. Guess that never stopped ever since. Up till today we still show each other our work from time to time, asking for opinions, before we sent it into the world.
I've always seen Yves as an amazing photographer. I remember seeing images he created in his first year that blew me away.
The thing with this guy is that he seems to see things in some kind of artsy architectural way and succeeds to combine that amazing skill with capturing the most genuine moments. Yves is the kind of photographer that blows you away every time he shows you one of his images. Always inspiring and refreshing. The perfectionism and passion he shows in his photography is just mindblowing. Take a dive into his archive and you will find nothing less than art, whether it's documentary or posed. Yves is probably one of the most complete photographers I know.
The thing I learned the most during our friendship/photography adventure is that everyone sees things differently and that it's impossible to try to see the world the way another photographer experiences it.
There are many amazing photographers in tiny Belgium but no doubt, also because the bond we have together, that Yves had to be the photographer at our own wedding in 2016. He created images that won several awards in competitions but the entire story he gave us is one big award to me and my wife which we will cherish forever. No need to explain that it was a huge honour to document the birthday of his lovely daughter a few weeks ago and give something in return.
Together with Nele Watty and Dries Renglé we've had some great teaching adventures during our Mind the Moment workshops. Every single time we learn from each other while teaching others. Always awesome to teach and coach together.
We've come along way since that foundation thing in 2016, dude… Excited to see what our future will bring." – Philippe
Philippe Swiggers: Website / TiR profile / Podcast episode
Yves Schepers: Website / TiR profile / Podcast episode