This is Storytelling: 'Targeted Chaos' by Andrew Keher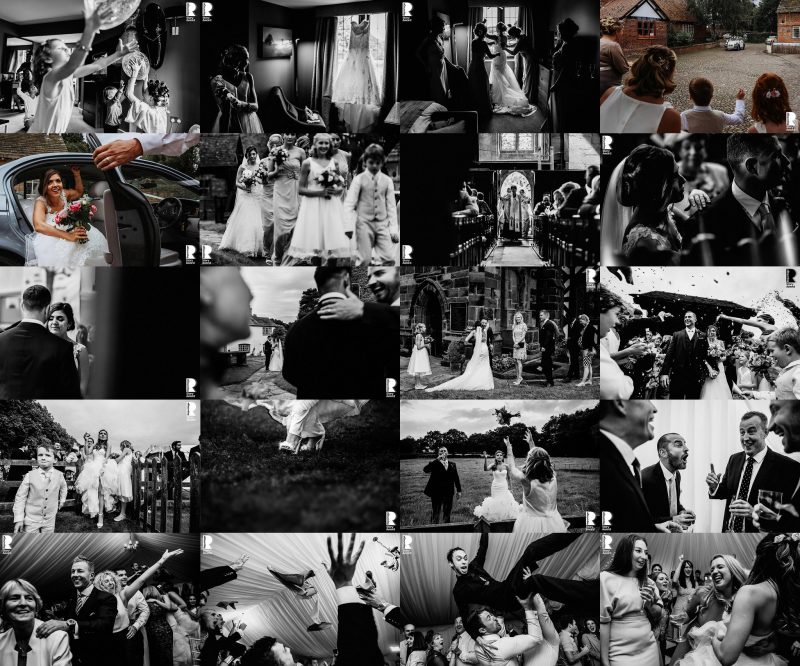 Only the top 4% of submissions became Reportage Story Awards in Collection One, and we're thrilled to have one of the winners – the brilliant Andrew Keher – take us behind the scenes of his award. Reportage Story Awards are given to the very best series of images (between 15 – 20) from a single wedding, and represent the pinnacle of storytelling and consistently excellent coverage.
Andrew's insights are invaluable here, including great tips on getting really close with a 24mm, finding his own style, embracing the 'targeted chaos' of weddings, overcoming the challenges of low light, and much more…thanks, Andrew!
When I first started photographing weddings I used to agonise over the shots I thought the couple would like, making endless check lists, looking at previous weddings at the same venue and feeling great pressure to recreate other people's work. I'm not sure when the penny dropped (being honest, it's still dropping), but when it did – I realised the images I REALLY loved didn't pop up on any of my carefully prepared lists. I left the lists at home just to see what would happen. I started to find my groove.
I'm starting to have serious fun at my weddings, and I don't mean cheesy bridal party nonsense. It's the thrill of the hunt, stalking the guests before attacking as a scene unfolds, to "shoot the sh*t" out of a moment. It wasn't spraying & praying, it was targeted chaos!
Chloe & Stu's wedding was a fast-paced affair. I firmly believe a more methodical and rational photographer would have melted into a puddle of tears and molten plastic as the chaos unfolded. I'm not saying I didn't come close…
On the morning of Chloe & Stu's Cheshire wedding, the bride gave me a job description both elating & terrifying: "Just do your thing!"
There were a few challenges to overcome on the day; the hotel room for bridal preparation was luxurious but very dark. The church was incredibly beautiful, but dark. The reception marquee was huge, lavishly decorated, and (you guessed it) dark. Did I mention the dark?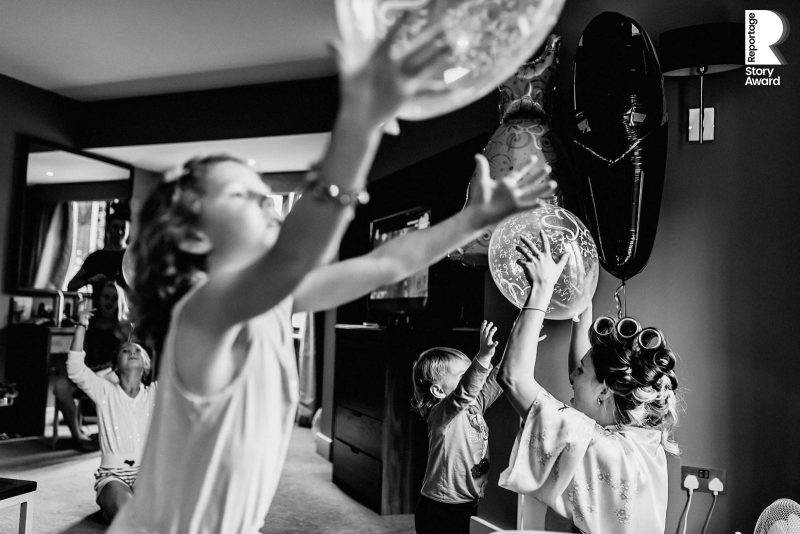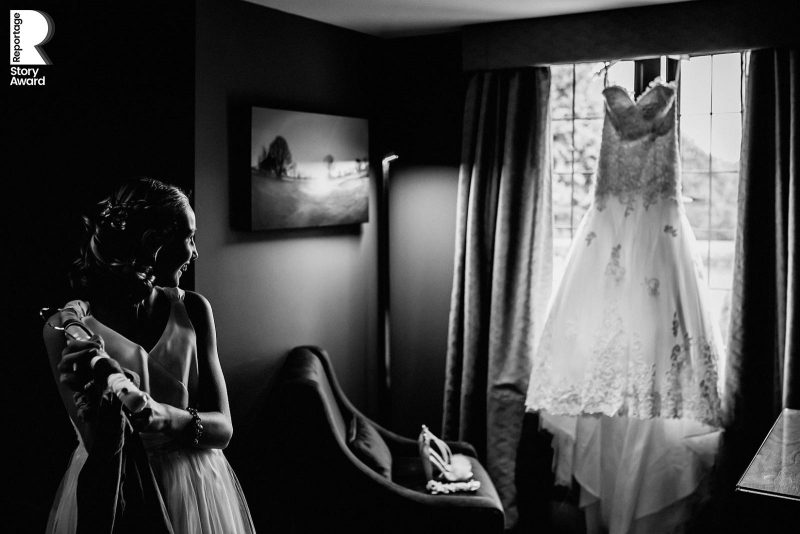 The shot of Chloe putting on her dress is one I'm really happy with. The light wasn't showing up every detail and the bridesmaids were little more than shadow, but just that tiny bit being revealed is what makes the image sing.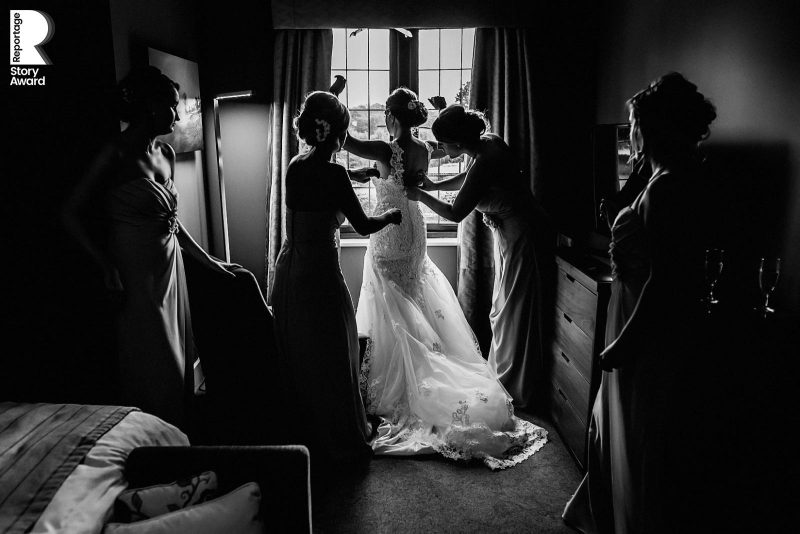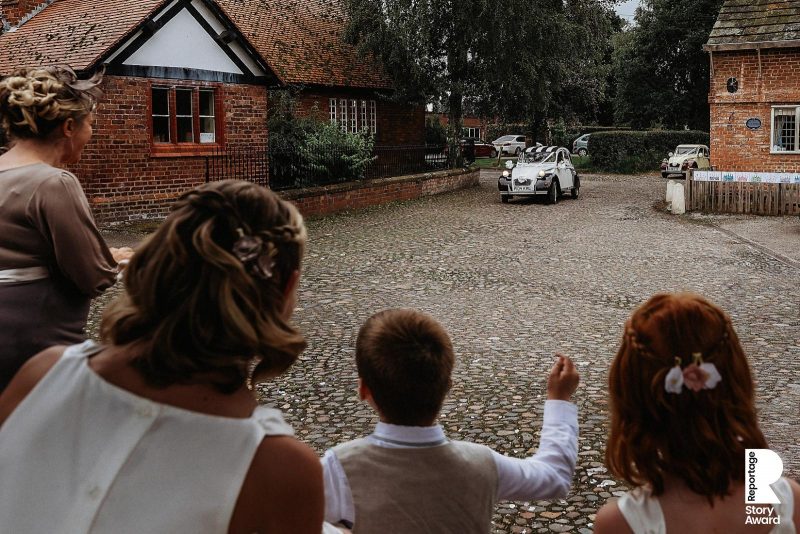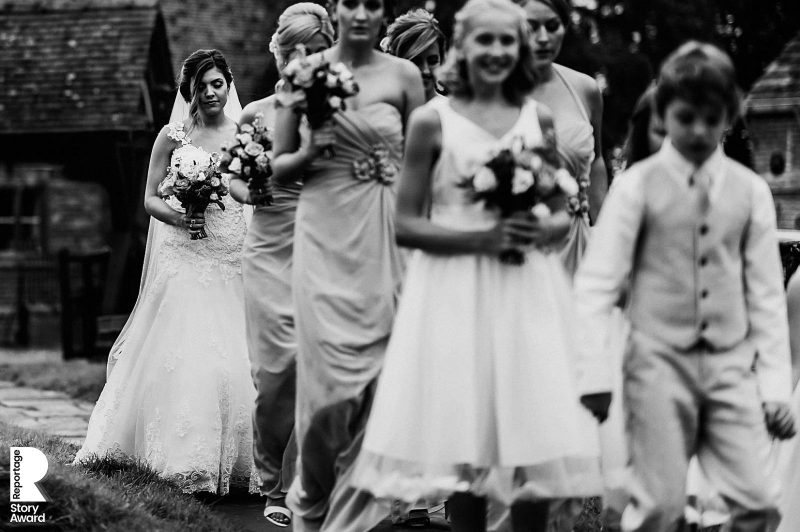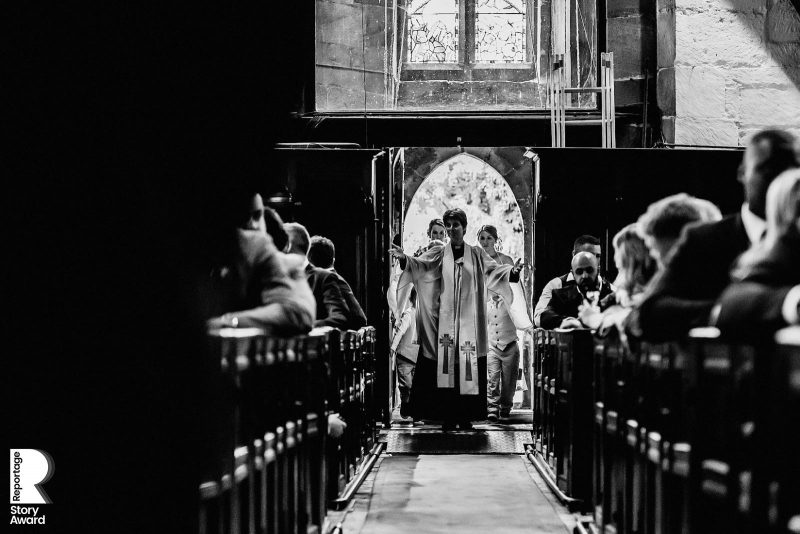 You can see a similar thought process with the shot of Chloe touching Stu in the church; the ISO was pushed to around 10,000 at 1/60 of a second; no point trying to capture "well lit" images – it became an exercise in searching for those tiny bits of sunlight creeping in from the medieval windows above the congregation. Being stuck in one place meant becoming a contortionist to find a decent angle.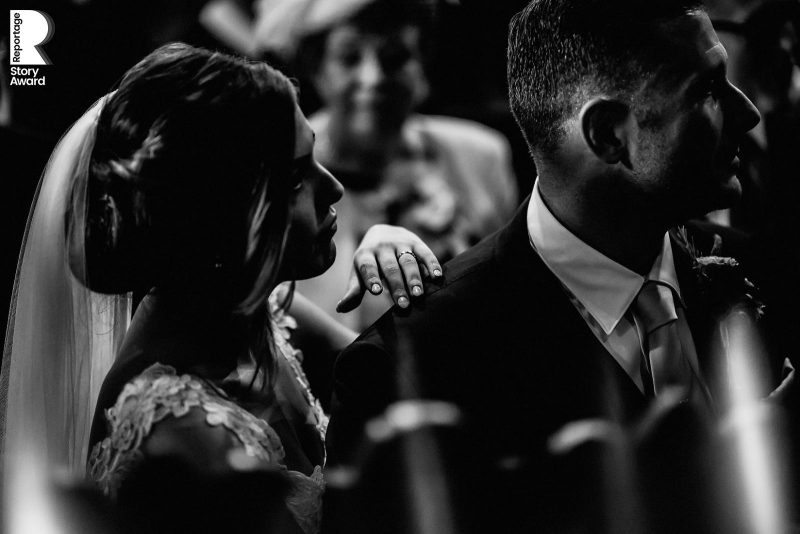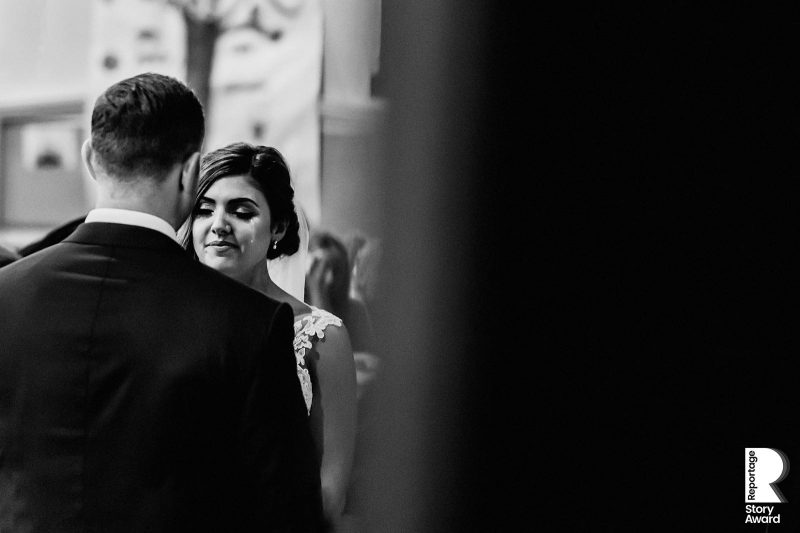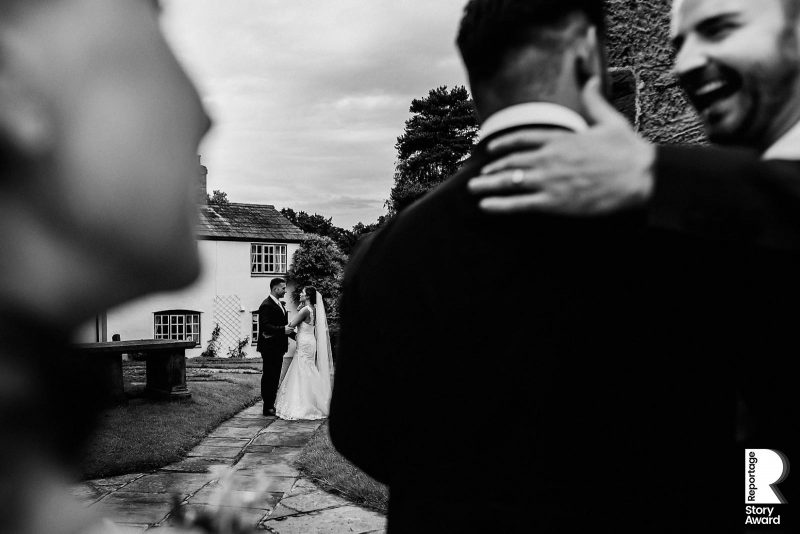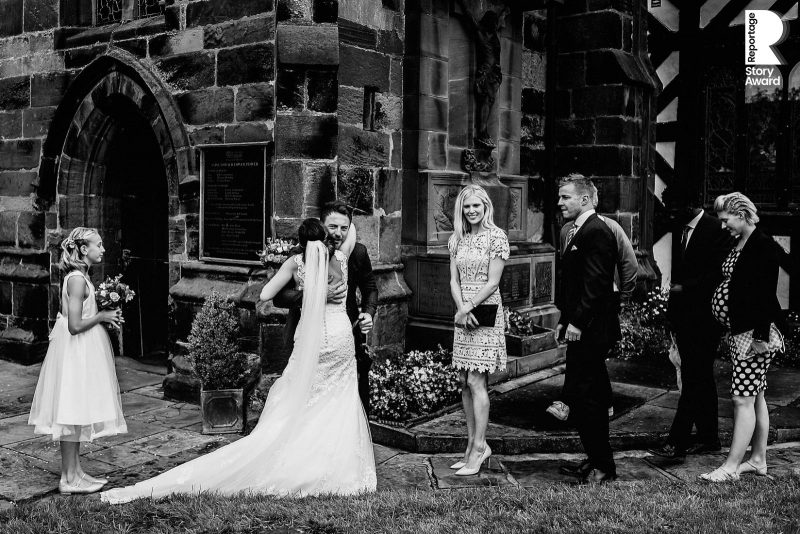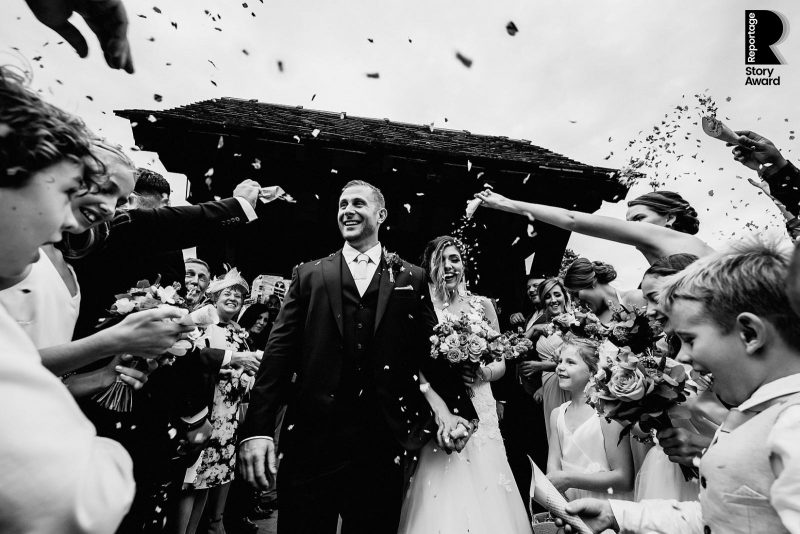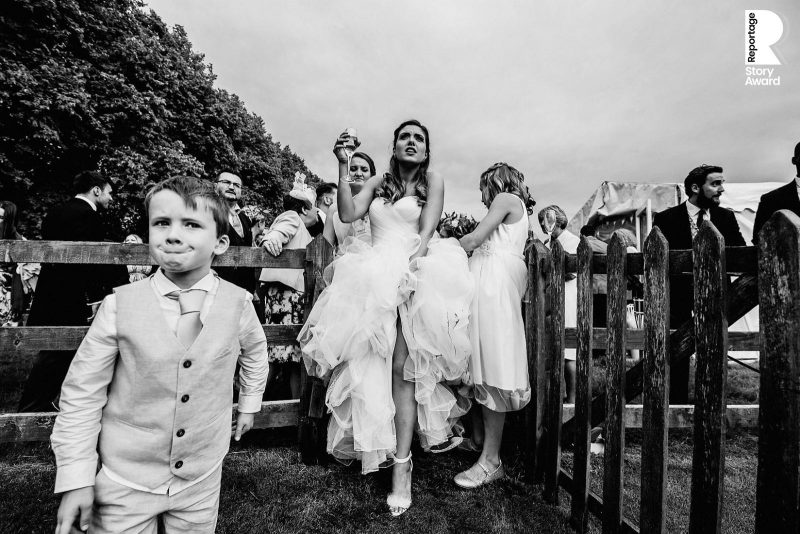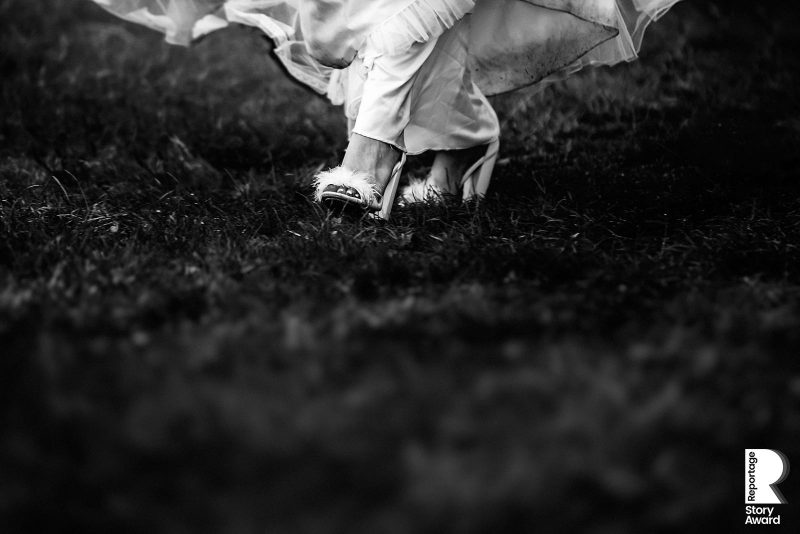 The wedding then moved to a huge marquee in a field outside of Knutsford; one of my favourite images from the day was Chloe tossing the bouquet to her flowergirl as she's crossing the field. I don't know if it's the random trampoline in the background, Stu nonchalantly drinking his champagne, or just the utterly blasé look on Chloe's face as she chucks her expensive flowers over the fence; it works for me!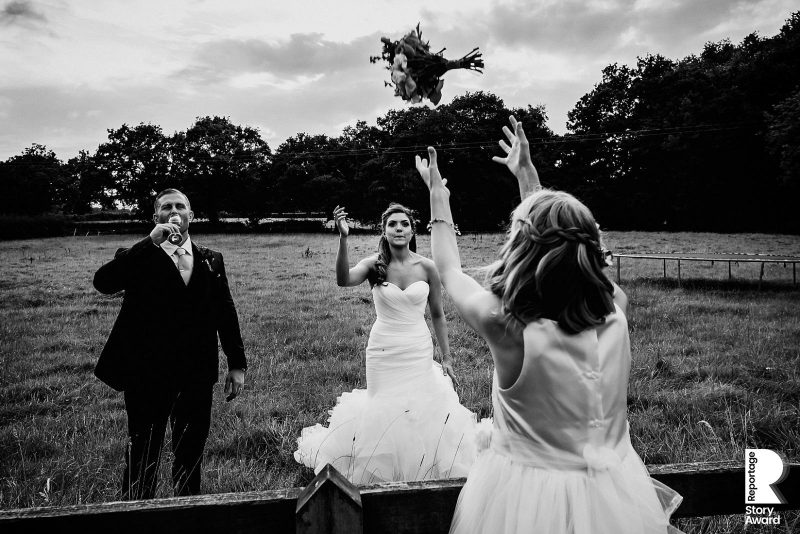 The mud & rain eventually forced everyone inside and it was elbow-to-elbow under the canvas; here I swapped to a 24mm lens and got right into the action. I find people don't notice or care how close you get as long as you don't linger; get in, shoot quickly, then move away to a new target. It's a great technique for getting past the natural apprehension of guests when they're faced with a large camera. You can see how "messy" some of shots are – I'm not massively bothered by people being cut off at the edge of the frame or random hands and faces flying in from every direction. For me, this adds to the texture of the shot and really gives that sense of 'being there', that targeted chaos I'm always striving for.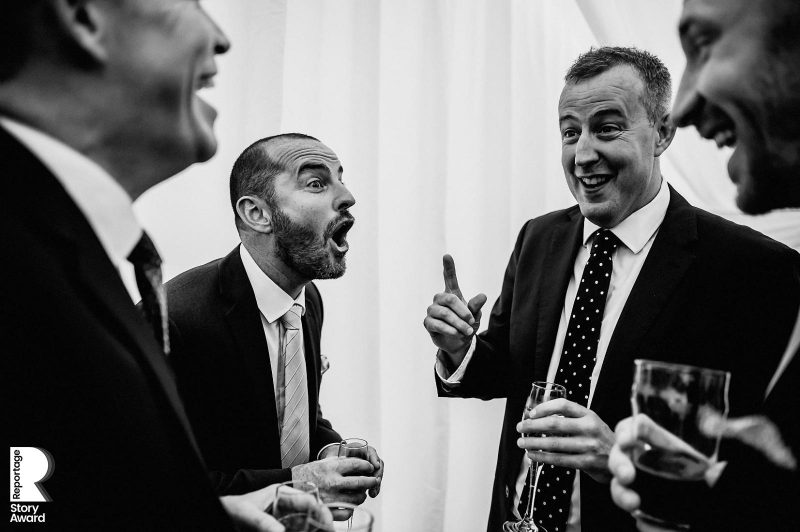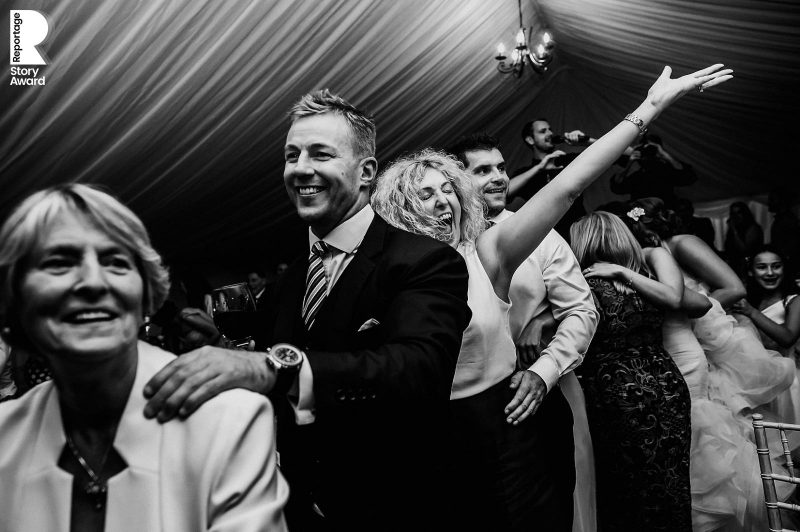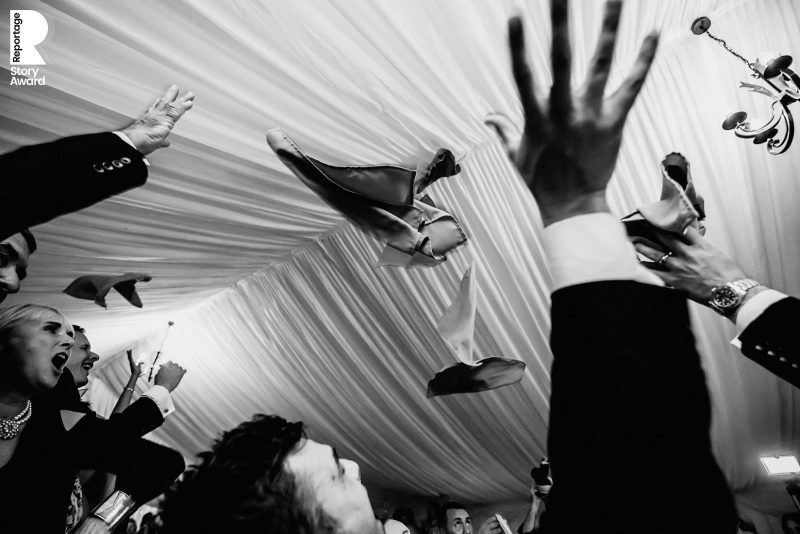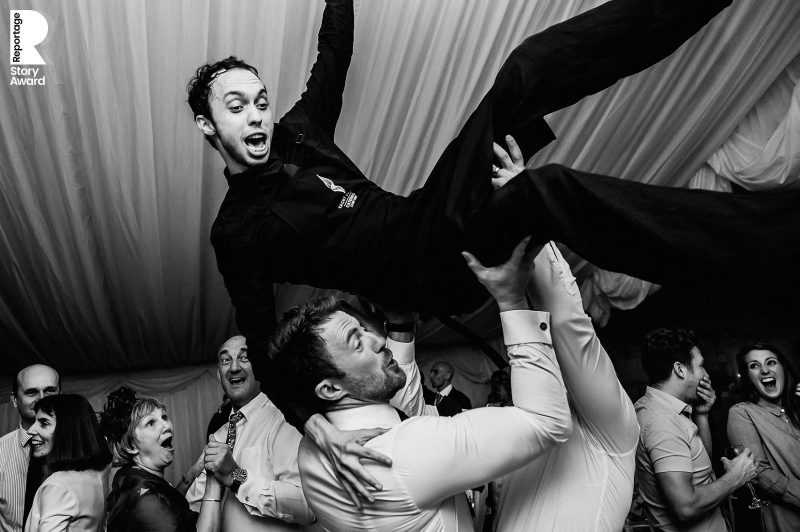 THE END Thanks for reading?!?! I never know how to finish anything.
You can see more of Andrew's work on his website, or here on his This is Reportage profile.
If you enjoyed this article we have lots of other 'This is How…' articles by our TiR members over here.