This Is How: 'Pure Ecstasy Without A Pill' by Chio Garcia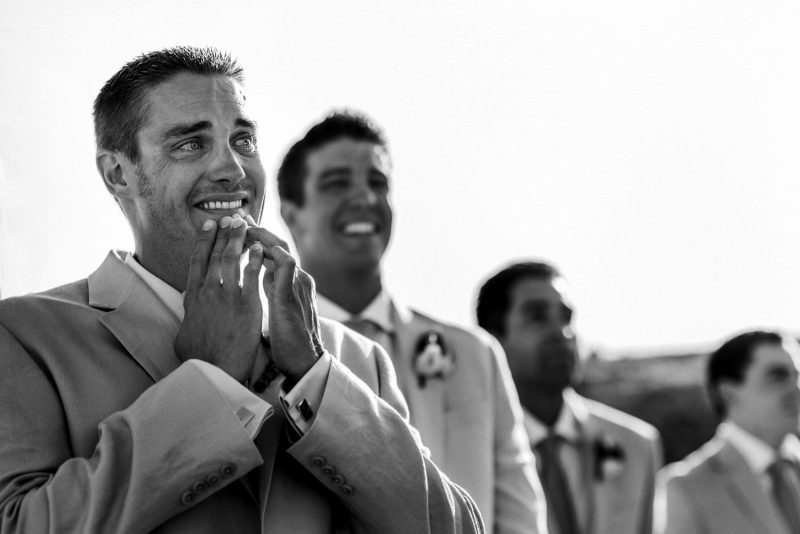 Thrilled to have the fab Mexico-based This is Reportage member Chio Garcia on the site today, to tell us all about this emotional capture of hers. Chio talks not only about how she got this image, but also her many 'whys' about why she documents weddings – thoughts and sentiments which I know many wedding photographers throughout the world will wholeheartedly agree with. Thanks so much, Chio!
People always ask me why I became a photographer. Why I travel around the world to weddings and routinely dedicate my weekends. It is hard to answer these questions because it has been such a passion for me. However, here in this photo you catch a glimpse of why I do what I do and why I am so passionate about it.
One look at this photo and you can immediately get a sense of what the subject is experiencing. The reaction to the groom seeing his bride for the first time and realising that all the planning and preparation comes down to this single moment of joy. I am convinced that even in a space filled with people the bride could see only her beloved while his gaze was inexorably focused on her.
This photograph was taken a couple of years ago and it will always be one of my favourites. I remember perfectly the sensation that I felt behind my lens. To see him anxiously wait for his bride and to be able to capture this moment for eternity; pictures like this provide me with joy beyond words and make me grateful that I can help the bride and groom to remember forever the feelings and sensations that they felt together in this precious moment.
I know there will be many more weddings and many more precious moments to document. Each event is special in its own way and it will always be a pleasure to bring some joy to the lives of my clients.
This picture was taken with a Nikon D600 | 85mm | ISO 100 | 1/1000 f/2.5.
You can see more of Chio's work on her website, or over on her TiR profile here.
We have lots more 'This is How…' pieces by our This is Reportage members over here, too – a veritable treasure-trove of documentary wedding photography tips and advice!
Are you a wedding photographer? Fancy being a member? Head over here to see all the benefits that a TiR membership brings, including being able to enter images and Stories into our awards.