This Is How: 'Ouch!' by Chris Copeland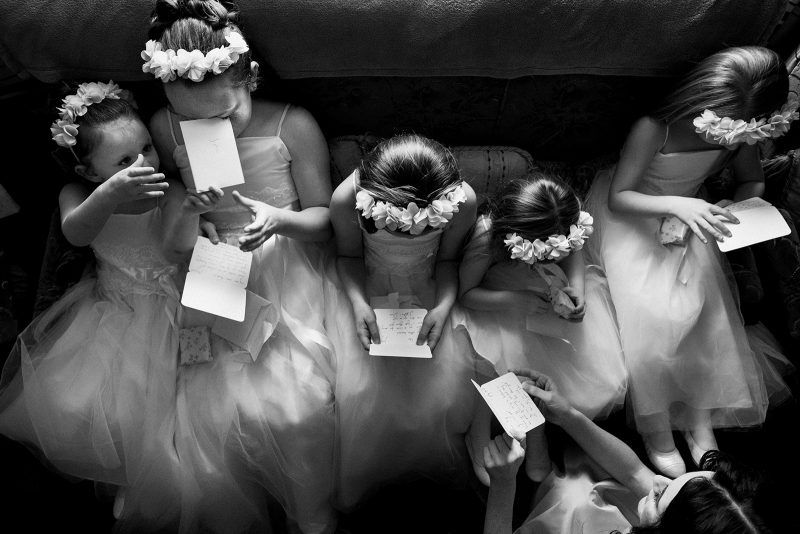 A real pleasure to have Belfast-based This is Reportage member Chris Copeland on the site today, taking us behind the scenes of this adorable (and slightly painful-looking!) capture. Really fantastic tips on composition, trying different perspectives, and running with the sheer unpredictability of kids (and weddings!)…
This image is one of my favourites from last year and the reason why I love photographing weddings. It was one of those dream scenarios where I had the complete trust of the couple to just "do my thing" and the majority of the day was documentary coverage (swoon).
The bride and groom were both very chilled. They came back to Ireland from Melbourne to get married surrounded by their friends and family, most of whom were meeting each other for the first time, so capturing them all together in a natural, non-staged way was definitely the order of the day.
I was just about to leave for the church when Josepha (the bride) remembered that she had a few gifts for her flower girls. I thought I'd get a few quick frames before jumping in the car. As is often the case on the wedding morning, the house was crammed full of bodies, bags and everything but the kitchen sink, so the flower girls jumped up on to the sofa. This not only meant the clutter was out of shot, but the natural light from the living room window directly behind them was ideal. I grabbed my wide angle lens (24mm) and shot a few frames. Nothing special.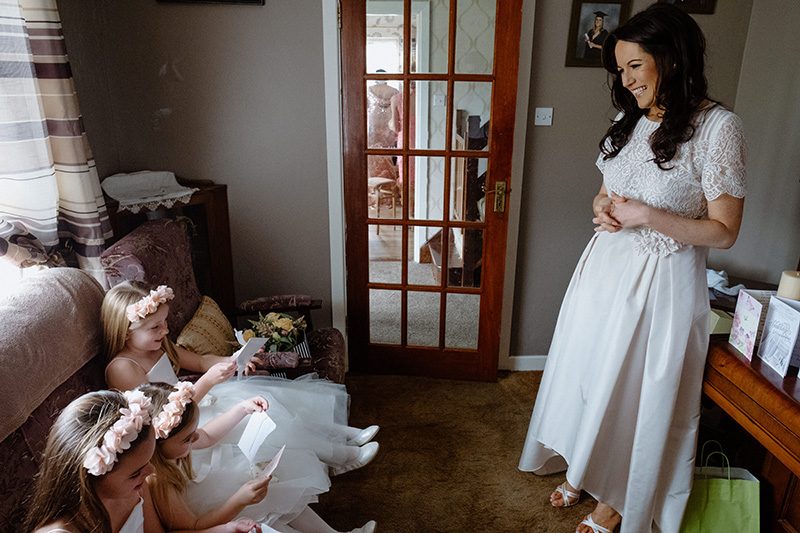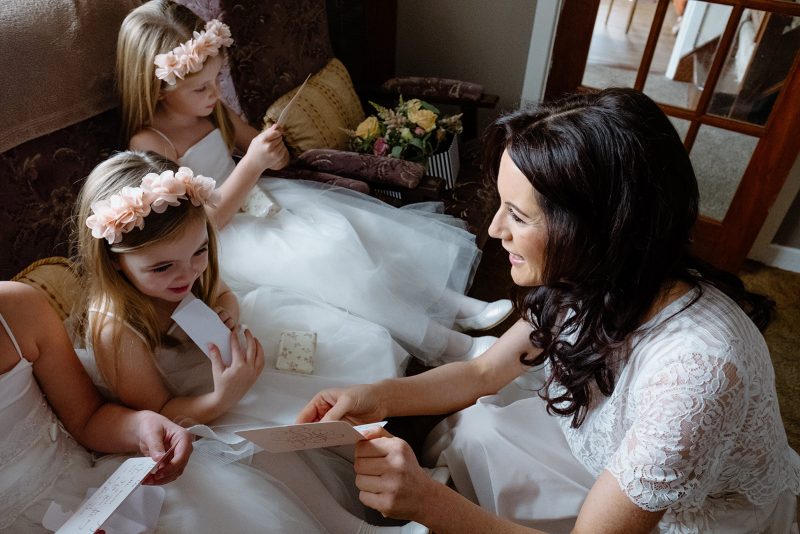 I changed my perspective a little (it helps being 6,4') and using the live view, tilt screen of my camera, was able to hold it directly overhead as the bride was reading the youngest flower girl her card. Much better!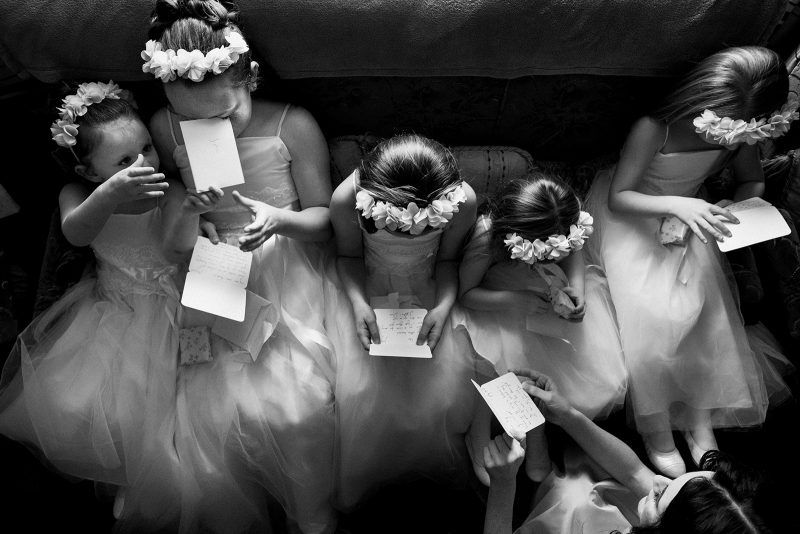 I definitely preferred this new perspective but as kids have a knack of doing, one of the flowergirls ensured that a nicely composed, but somewhat ordinary image, jumped right off the screen! It definitely made me chuckle at the time (after making sure the other girl still had both corneas in place!)
So yeah, this frame has everything that I love about photography. Luck, timing and always remembering that just when you think you're done shooting, often, the next frame is *the one*.
Shot using Fuji XT2 + Fujinon XF 16mm 1.4 lens (24mm equivalent).
Thanks so much to Chris for this feature. You can see more of Chris' work on his website, and here on his TiR profile.
We have lots of other 'This is How…' posts by our This is Reportage members over here, too.