This Is How: 'Here Comes The Bride' by Adam Riley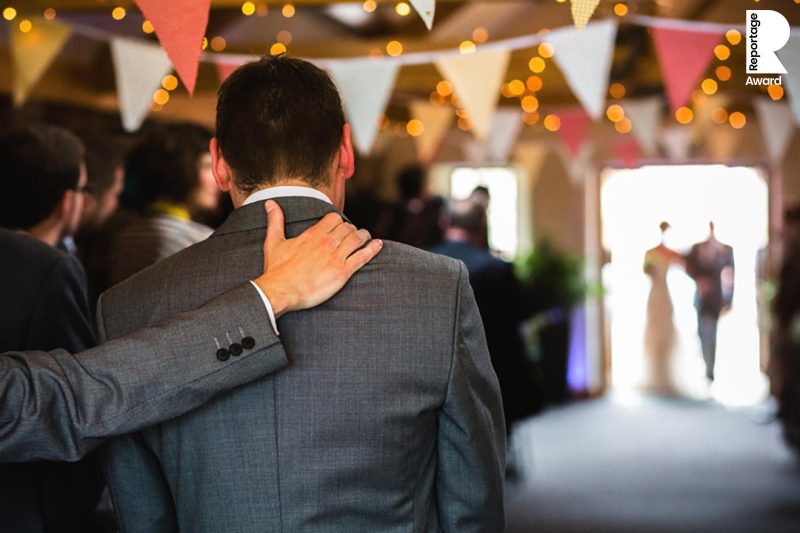 Delighted to feature a brand new 'This is How…' piece today, with the fantastic UK-based Adam Riley talking to us about he got this recent Reportage Award from Collection One. (You may also be interested in seeing the winners of Collection Two). Thanks so much, Adam!
This image from Emma and Ben's wedding is a scene we are all familiar with, the entrance of the bride. It's easy to focus solely on the bride walking down the aisle, but I think it's important to consider the wider story (during all points of the day), and am always aware of how this huge moment will affect the groom.
I tend to always shoot the entrance from the centre of the aisle. Alternating focus between bride and groom. Usually when the groom has his back to you, there is not much connection between him and the camera, a shot of the back of a head has no emotional weight. Luckily for me, as Emma entered the ceremony, Ben's best man placed a re-assuring hand on his shoulder. I framed to include Emma, and luckily she was perfectly framed by the doorway to add that second aspect to the story.
Canon 5d Mk 3
85mm 1/250 at 3.5 ISO 5000
You can see lots more of Adam's work on his This is Reportage profile, or over on his website.
We also have lots more 'This is How…' pieces by our TiR members on the site.