This Is How: 'Crocodile At The Crossroads' by Alexander Ziegler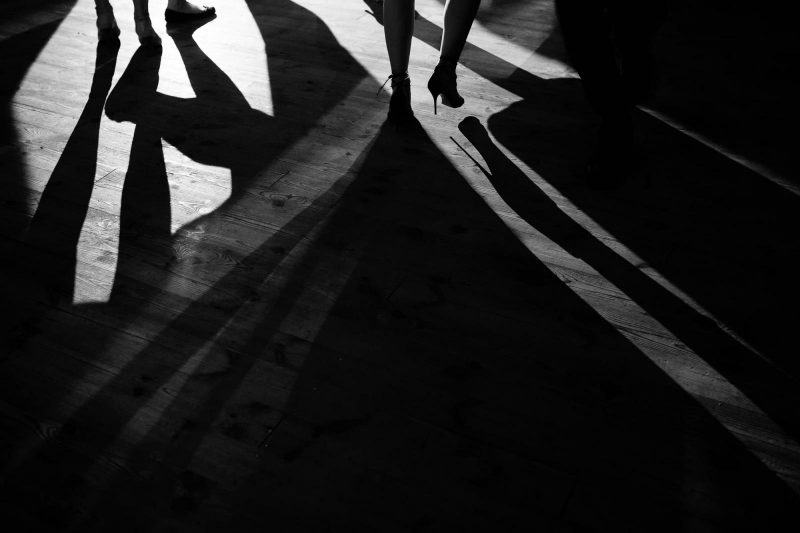 A real pleasure to have the fab Germany-based This is Reportage member Alexander Ziegler on the site today, telling us how he got this striking dancefloor capture. As always with our 'This is How…' pieces, there are some fantastic tips and insights shared, including exploring the world from different perspectives, embracing light and shadows, imagination, and Alexander's use of monochrome mode on his cameras….thanks so much, Alex!
The photo was taken in 2016 at a crazy Polish-Pakistani wedding. The wedding ceremony took place in the polish city Gdynia and the party got celebrated in an old brick factory in Rzucewo with a beautiful view at the Baltic Sea. This really was a great party because there was a special vibe between these two different cultures. But what brought them together is that both Polish and Pakistani are well known for crazy parties where people are going wild.
I took this picture during a late night game with a Canon 5D III and a Sigma 35mm Art lens. I remember the interesting backlight from the DJ coming from both directions. Normally I hate crosslight because there is no control of light and shadows. But this time I immediately saw the interesting pattern of the peoples legs on the ground. The photo looks really dynamic but It was taken in a calm moment. What made the picture special for me was the interesting shadow of the woman lifting her feet. If you have some good imaginations like a child you may see a crocodiles face or even a whale. I made a couple of pictures in that particular moment but when I made this I knew exactly that it will be the final shot. All these lines of the shadows and the areas of light and dark were in a perfect harmony.
I love to see the world from a different perspective. I try to abstract and find hidden secrets. And this photo is kind of a good example how I try to explore the given scene on my own way. I often activate the monochrome mode of my camera. It is a trick I use a lot in my journalistic work and street photography to find graphic content, lines, forms and pattern surrounding me everyday. Imagination is the keyword. Think about the time when you were a child and you were able to see the whole world only in clouds passing by becoming animals, people, castles and everything else you could imagine.
Here you can find the full story of the Polish-Pakistani Wedding.
You can see more of Alexander's work on his website, Instagram, Facebook, Twitter, and here on his This is Reportage profile.
If you enjoyed this post, you should look at the rest of our 'This is How…' pieces by our This is Reportage members; so many fantastic insights to glean!