This Is How: 'Awaiting Arrival' by Claudia Rose Carter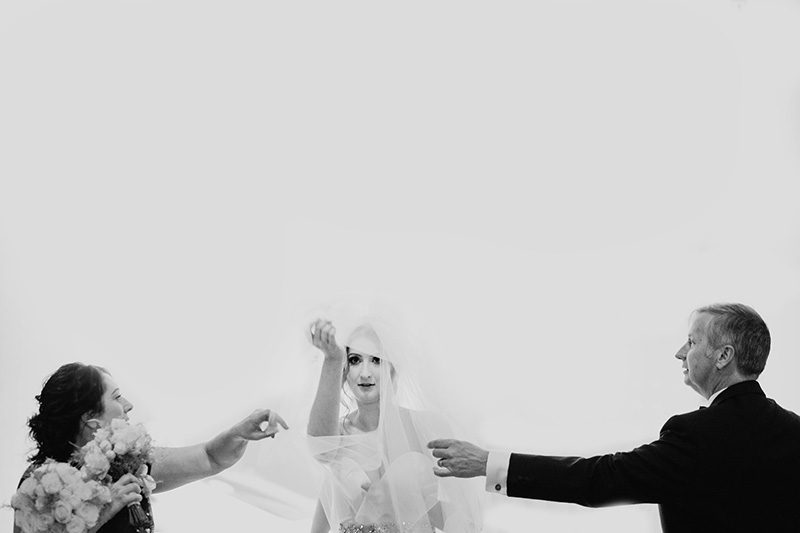 Such a striking image being spoken about in today's 'This is How…' piece; a real honour to have the fantastic Claudia Rose Carter tell us all about her views and how she specifically captured this image! Really great insights into documentary coverage as a whole, capturing private moments, simplicity, minimalism and more…
Over the last seven years now of being a wedding photographer I have always been torn between whether I find the 'reportage' element of the wedding day the easy part, or the most difficult. In so many ways the moments just happen and it does require a keen – and patient – eye to spot them but equally they can be gone in the glimpse of a second whereas something more posed can be spent longer over.
I'm very much of the intention that the photographer shouldn't interact with the day in a way that changes what the couple see as their vision for their celebrations and the vast majority of my couples book me for this very reason.
In 2017 I switched over to using the Fuji camera systems to set myself more of a challenge on focusing on these moments without being as noticeable as my previous Canon DSLR set up… and it definitely worked to some degree. Penny & Ben's wedding in London was a prime example of this; a smaller guest number, a very old church in the centre of London with restrictions on what I could do, bride and groom portraits in and around Bank with a lot of tourists staring. It was far more needing of a less obvious 'photographer'.
This photograph specifically was just as Penny had gotten out of the car to walk up the alleyway to the church. Her mum had come ahead in another car and was walking next to me as we saw the bridal car pull up; she went ahead to assist Penny's dad in getting her huge Vera Wang dress & VERY long veil out of the car. The alley was kind of like a tunnel (my favourite light as it just filters through beautifully) and I brought up my Fuji & 56mm just as her parents brought her veil back down over her face. It's such a private moment – as a parent myself I would be biting my lip here for sure but both mum & dad were so calm and composed.
I adore simplicity and minimalism and this is the perfect photograph in that regard. It just tells the story. No distraction.
Thanks so much to Claudia for her wise words here! You can view more of her work over on her website, or here on Claudia's TiR profile.
We have lots more 'This is How…' pieces on the site over here.