This Is How: 'A Virtual Moment' by Sacha Miller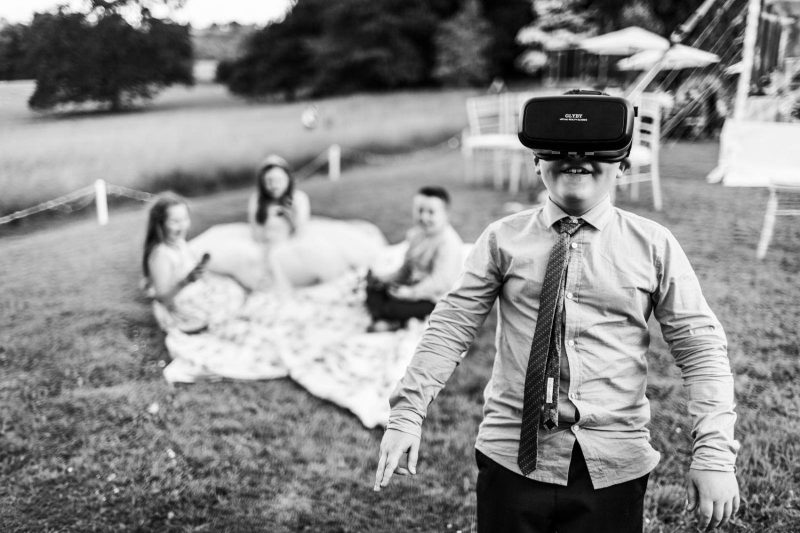 We're thrilled to have the fab Sacha Miller on the blog today, taking us behind the scenes of this fun capture. Great tips on what we, as documentary wedding photographers, can do during the 'quieter times' of our coverage, storytelling, lens choice and more…thanks so much, Sacha!
The photograph was taken during the wedding reception inbetween the after dinner speeches and the first dance. I have heard this time referred to by some wedding photographers as the 'lull' and sometimes it can be quite fruitless, especially at venues with accommodation where guests can escape for this hour or so. However as a reportage photographer it is always worth keeping an eye open and as this reception was set in a marquee pitched in the grounds of a private country home, I knew that their might be a few visual gems available if I kept looking.
It was a warm summers day and ice cream was being served in cones; I noticed a few children sat on a blanket enjoying these. As all photographers know, children are often the perfect subjects at weddings, with little inhibitions or self consciousness that the teenage and adulthood years often bring. Though to be safe I took a few frames of the group from afar with a 85mm lens, I then switched to my 35mm as I noticed this boy was getting up to play with his virtual reality goggles.
I shortened the distance between us as he wandered around lost in his digital world, his arms poised at his side in preparation to some pixelated jeopardy. I only managed to get a couple of frames as moments later another guest (I suspect his grandfather) grabbed him to pose for a picture, as you can see from the sequence below: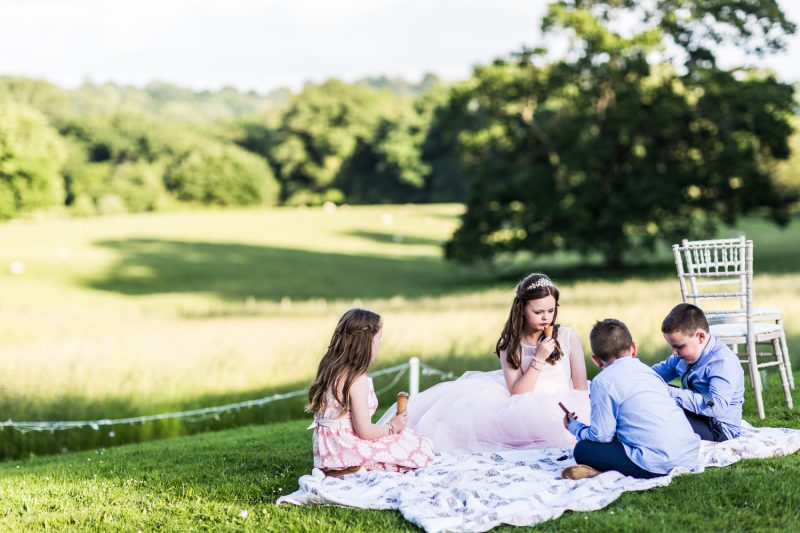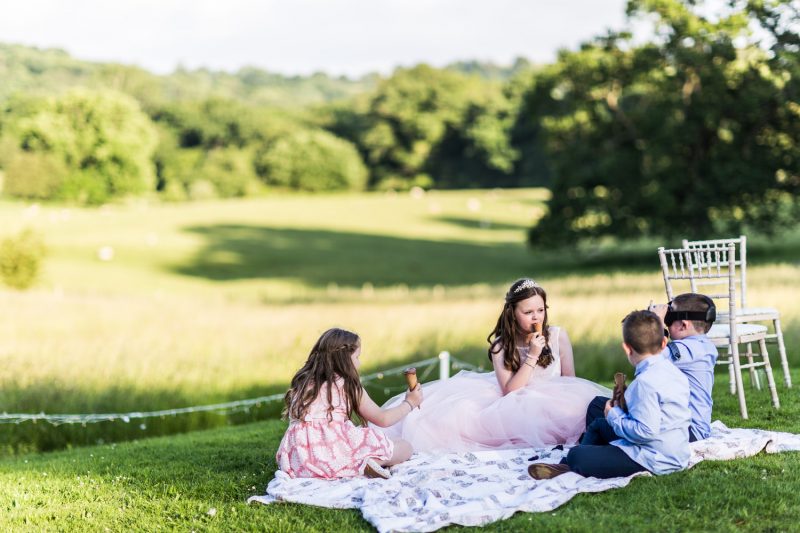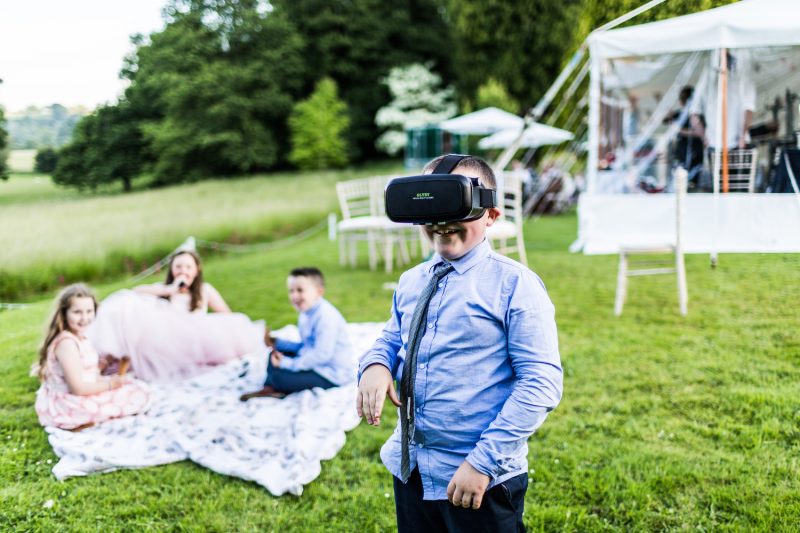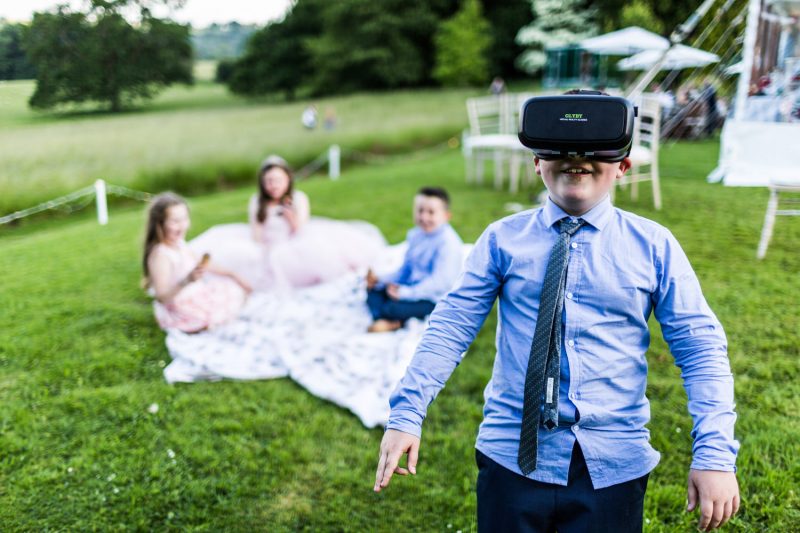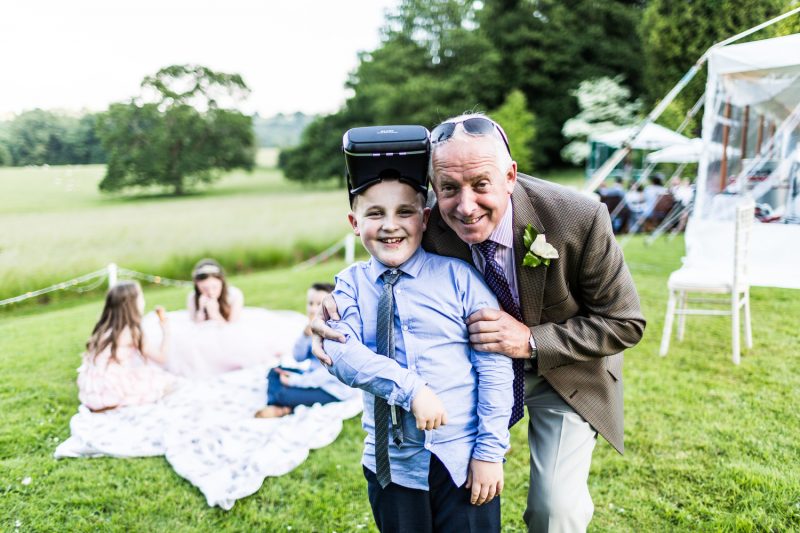 In hindsight I would have liked the opportunity to get a few more frames, perhaps with the aperture stopped down to show more detail on the faces of the children looking on in the background, but then with the shallow depth of field it does add to the sense of the boy's isolation, so perhaps grandad did me a favour!
You can see more of Sacha's work on his website, or his TiR profile.
Enjoyed this post? We have lots more documentary wedding photography tips and guides by our members over here.
Would you like to become a member of This is Reportage? See everything that membership brings over here.