Podcast Episode 67: This is Richard Skins
The very lovely Richard Skins is my guest on the Podcast this week! Rich was ranked joint-37th in the world on This is Reportage in 2020, with an amazing haul of 5 Reportage Awards and 3 Story Awards won in the year. Join us today as Rich talks all about:
how, ten years ago, he never thought he'd be a photographer (but he's so glad that he is), something very funny that happened to him at a wedding (and which there is video proof of!), the story behind one of his specific Reportage Awards (which may be my personal favourite 'Giant Jenga' capture), tips and advice concerning our Story Awards, thoughts on destination weddings, web design, auto-culling software, and loads more too…
Just a little note that this episode was actually recorded on 29th January 2021, so any conversation about dates or 'current events' may be a bit behind the times…
Listen on all the usual places: Spotify, Amazon Music, Google Podcasts, iTunes/Apple Podcasts, YouTube, and below in this post:
Below is the specific Reportage Award that Rich spoke about on the episode, and if you want to watch the 'tangled' wedding video (and you really should!) it's over here. He has also blogged the wedding where it happened.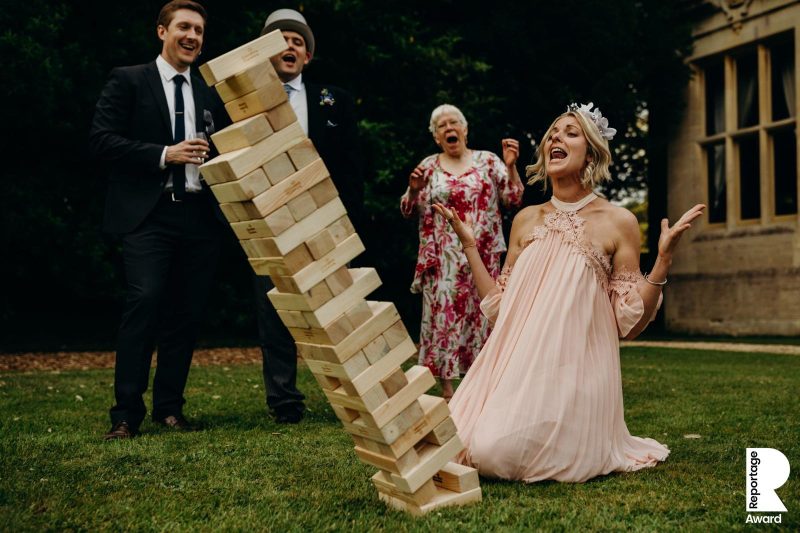 Listen to all of our wedding photography podcast episodes, or head over here for our family photography podcast episodes.