Podcast Episode 130: This is Elodie Ruelleux-Dagorne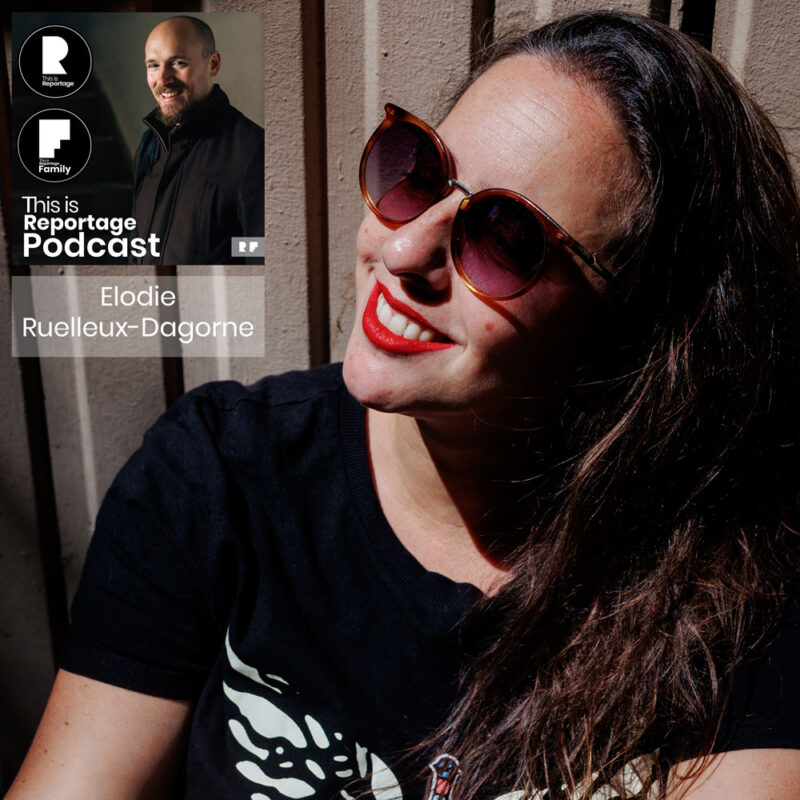 This week I'm joined by the fab Elodie Ruelleux-Dagorne, one of France's very best documentary wedding photographers, and always an absolute pleasure to talk to. I've been fortunate to meet Elodie in real life numerous times now, and she's always so bubbly and friendly; super to have her here on the Podcast. She talks about lots of things today, including:
why she meets up (and often has a drink with) her couples before the day,
the importance of being yourself,
McDonald's menus in France,
top tips for improving your documentary work,
imposter syndrome,
how she used to work in the music industry and stalking the Stereophonics,
being social, and how that's had an effect on so many things in her life,
the story behind her 'Brad Pitt / toilet' Reportage Award,
and so much more…
Before we get on to Elodie, just a couple of bits of news from me: Very excited to announce that we're having a This is Reportage & This is Reportage: Family summer Meetup in Paris, France, next month – on Tuesday 15th August 2023, to be exact.
This is a totally informal meetup of members, where we can all get together, chat, and have a drink or few… It's totally free for members, of course, though the cocktails won't be free, sorry…! Members can also invite guests along; the more the merrier. Thanks again loads to Elodie for finding and booking a venue for me; afraid I only know about three words in French…!
I'm looking forward to meeting lots of French photographers, but also some from elsewhere in Europe – if you're around, or fancy a trip to Paris, would be fab to see you there! Members, details of the meetup have been included in the latest newsletters, and in our private Facebook group.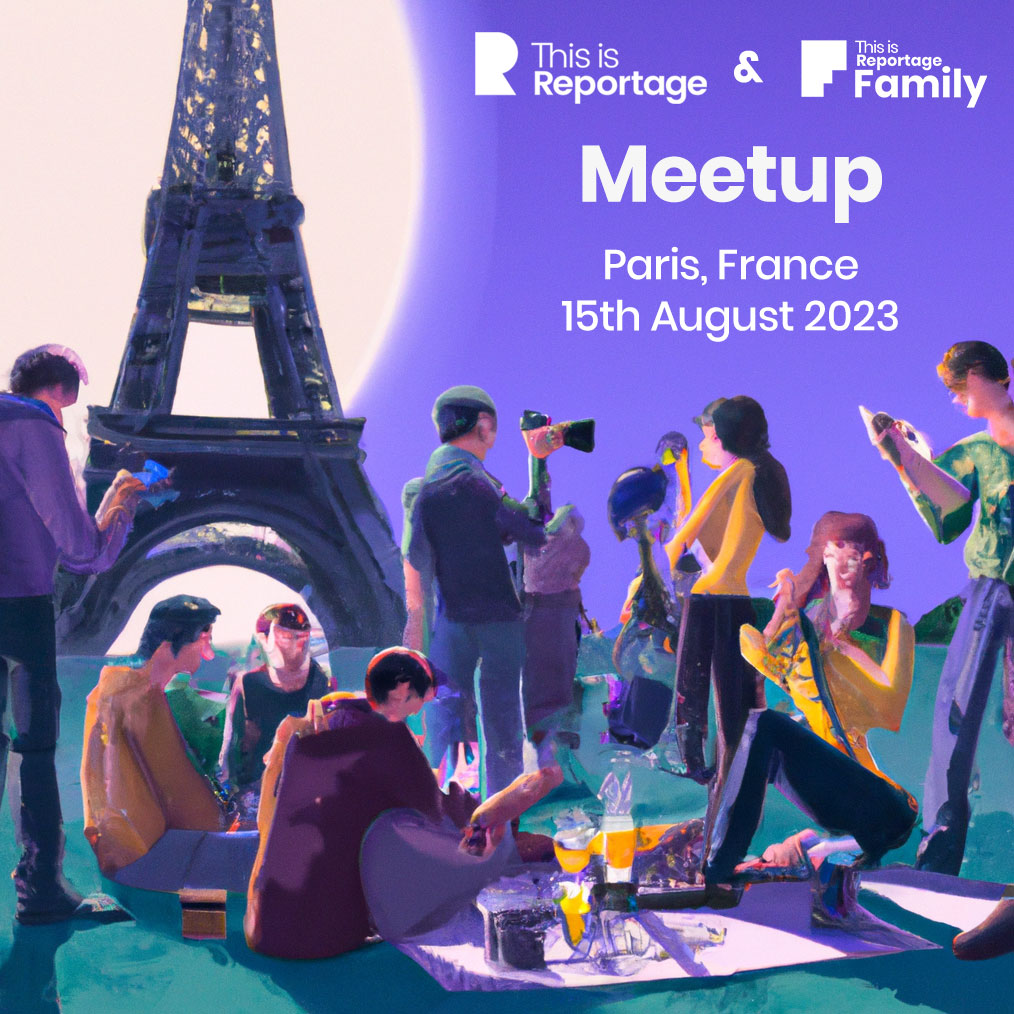 Secondly, there's just a few days left to submit to our next Awards round now. The deadline is the same for both our sites: Submit by 23:59 BST on 24th July 2023. All the best if you're entering.
As always, you can listen on all the usual places: Spotify, Amazon Music, Google Podcasts, iTunes/Apple Podcasts, YouTube, and below in this post:
Below is the Reportage Award Elodie talks about on the episode: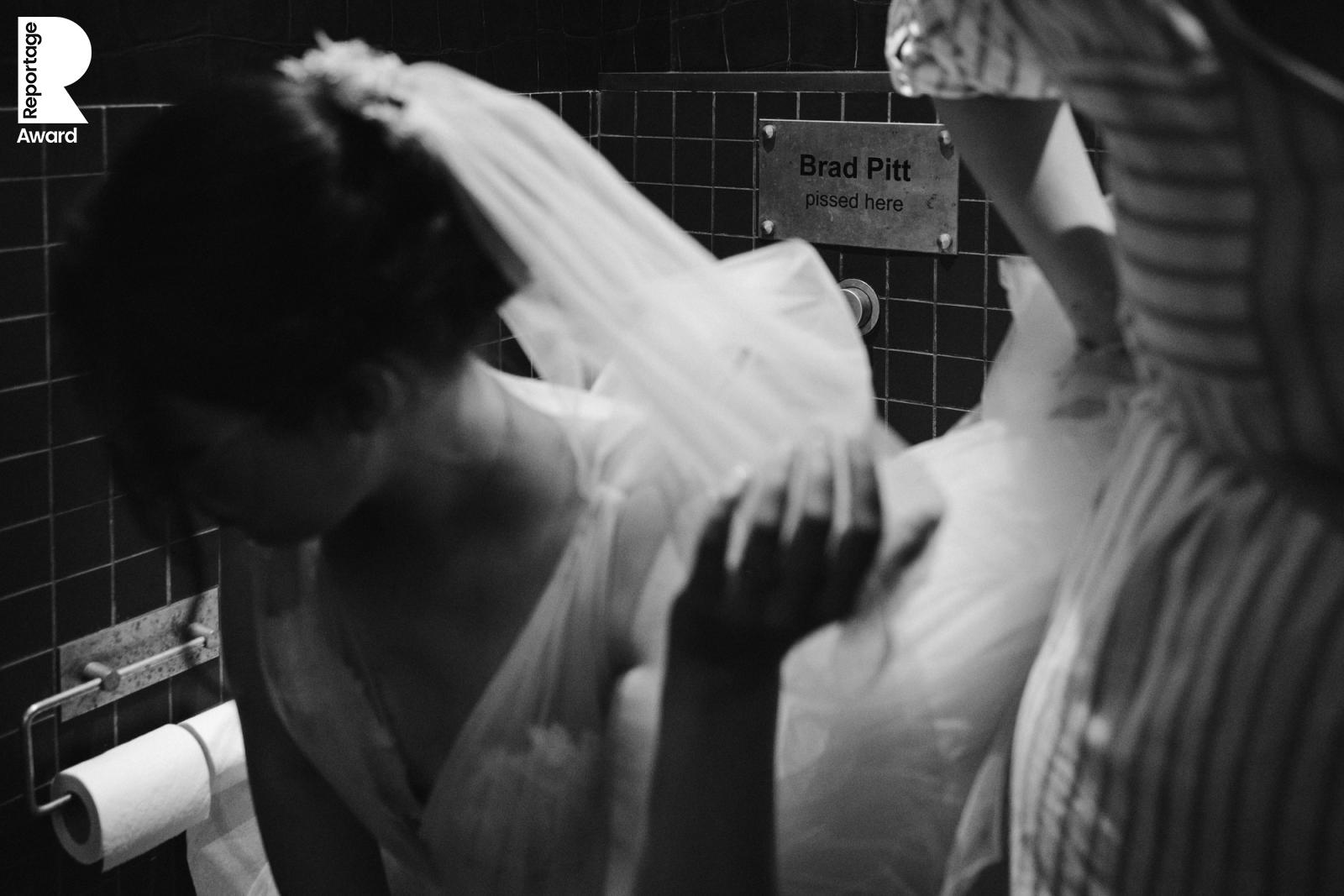 We now have 130 episodes of the podcast, and each and every episode contains so many personal stories, bits of advice and tips from world-class photographers. Over here you can find them all – including all our wedding photography podcast episodes – or head over here for our family photography podcast episodes.
Photo of Elodie on the Podcast artwork by Coralie Garavel