This Is How: 'Being Part Of It' by Pedro Vilela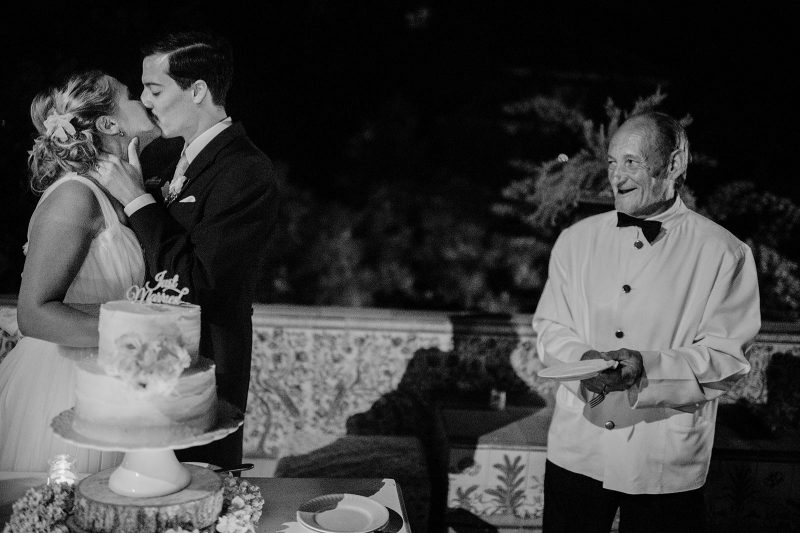 In the ninth of our regular series of 'This Is How…', Portugal-based photographer Pedro Vilela, tells us how he got this image; a fantastic example of storytelling within a single frame. We also have his couple's thoughts on the image, too.

From Pedro:
I always try in all situations to give some context to the moment. I can imagine that the catering gentleman has already seen many weddings and cake cuttings. I am glad that after these years he still shares the happiness of the bride and groom.
I chose black and white because of several reasons: This was shot on high iso and the moment was lit by the sparklers from the guests, and when I see this picture I always imagine the classic movies like Casablanca.
From the bride and groom:
We loved the photo the moment we saw it! It was such a magical moment for us at the time, to be surrounded by the joy and support of all of our friends and family, and we felt that Pedro managed to capture it perfectly. We have it hanging on the wall at home.
You can see more of Pedro's work on his website, and on his profile on This is Reportage.
If you enjoyed this post, we have lots of other'This Is How…' posts by our TiR members over here.