Get Your Money Back If England Win The World Cup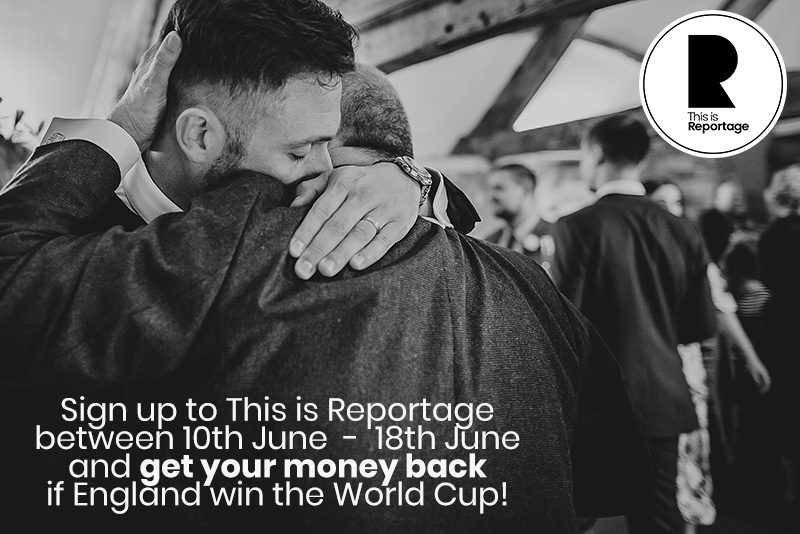 For a bit of fun, and because we're very excited about the upcoming World Cup, we thought we'd run a little promotion over the course of this week: Sign up to This is Reportage between 10th June – 18th June inclusive, and we'll refund your money in full if England win the World Cup!
Yes, we know (painfully) that this is very unlikely to happen, but you never know, and we'll be more than happy to give you your money back if it means the World Cup is won by England again after a very long 52 years…
This offer is open for photographers of any nationality, from any country – not just English photographers! We're very proud to feature photographers from all over the world on TiR, and currently have over 360 members (within just over six months of launching) from countries such as Germany, Portugal, United States, Spain, Australia, Denmark, Italy, France, Mexico, Canada, French Polynesia, Switzerland, Ireland, Belgium, Netherlands and many more. (You can see all our members over here, ranked by current Reportage and Story Awards won).
So, simply join us by midnight BST on June 18th (England play their first game on the 18th, so we're even allowing you to see how they perform in their opening game if you really want to see what your chances are…!), and, if England triumph in the final on 15th July, we'll refund your money in full.
Terms and Conditions
The normal criteria/eligibility of membership applies. Full details over here.
This offer is open for any photographer of any nationality (you don't have to be English, or even an England fan!).
Valid for new members that sign up and pay for membership between 10th June – midnight BST June 18th only.
If England win the World Cup 2018, your membership fee will be refunded in full within 5 working days.