This Is How: 'Dad's First Look' by Kristian Leven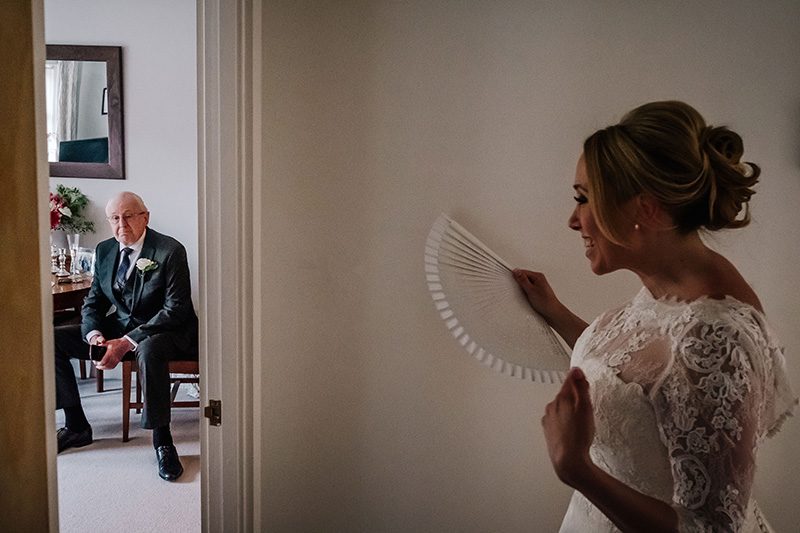 For our forty-first 'This is How…' piece, it's a real treat to have the fab Kristian Leven on the site today – who is one of the best documentary wedding photographers in London – taking us behind the scenes of this fantastic capture. Kristian was one of our Collection One judges, and has long been a personal favourite photographer of mine, so it's great to have him sharing his thoughts today. We're also proud to be sponsoring his upcoming inaugural workshop in London, UK: 'From Photographer to Storyteller'. Kristian shares some invaluable tips here on pre-visualisation, originality and creativity, technical advice, and more – he also shares his contact sheet from this series, as well as some supporting images; a brilliant read!
As wedding photographers we experience the same kind of moments, wedding after wedding. The challenge for us is taking these moments, and creating something different and original for the couple, but also for ourselves so we don't fall into a creative malaise of doing the same kind of shots all the time. So I thought I'd take you through the contact sheet of a Dad's first look, but from a different perspective. [All the pictures in yellow and red are what were delivered]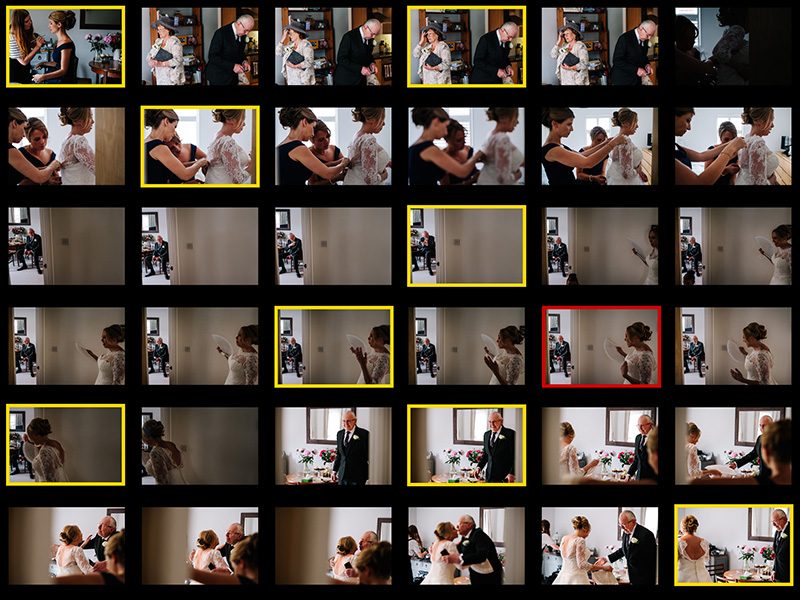 The Bride was getting her dress on in her bedroom, so I busied myself with some photos of one of the Bridesmaid's getting ready and of the Bride's mum and dad. I then headed over to the bedroom to ask if the Bride was decent, and after I got the OK, I opened the door to grab a few shots of the buttoning up of the dress. There was no room at all to get in and take more photos, so I left and headed down the corridor when I saw the Bride's dad sitting and preparing himself for the first look. I took a shot of him waiting, when it occurred to me that the Bride will be walking down that same corridor to see him, and it'd make a nice contrasting scene of the two if I could get them both in the same picture. So I bumped the ISO up to 4000, set the aperture to f8 as I wanted as much in focus as possible, and set the shutter speed to 1/125 so I could freeze the action and let enough light in.
I then waited, constantly re-setting my focus point to ensure I didn't fluff it up. Finally the Bride emerged from the bedroom and headed down to see her dad, where she took a moment to compose herself, before gleefully heading in: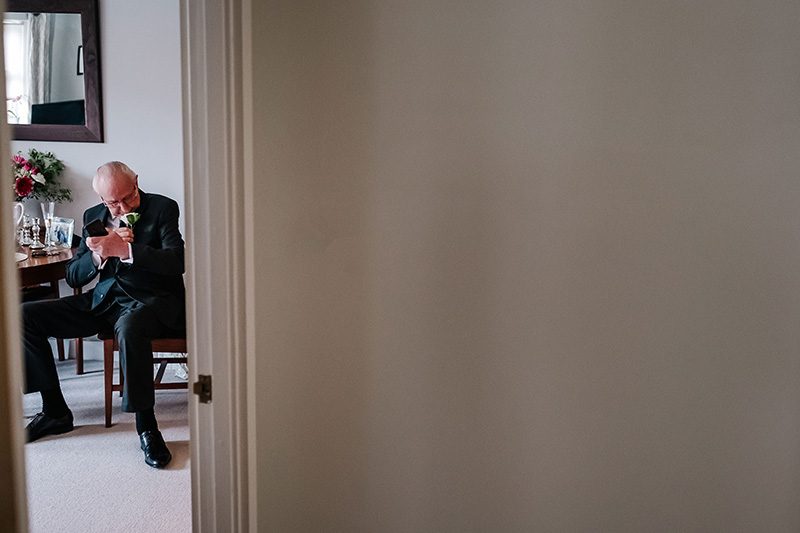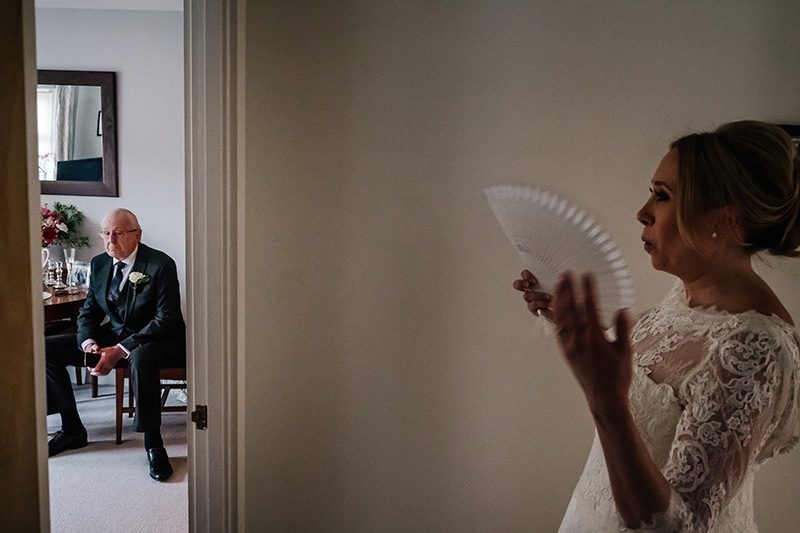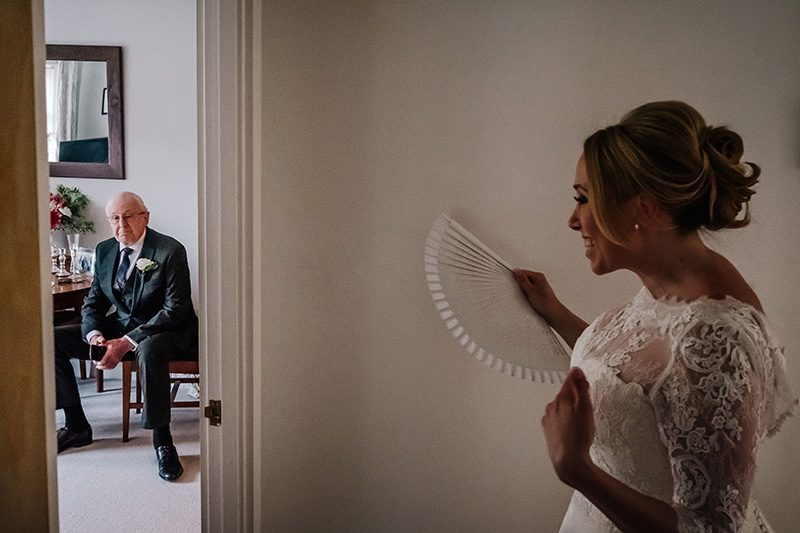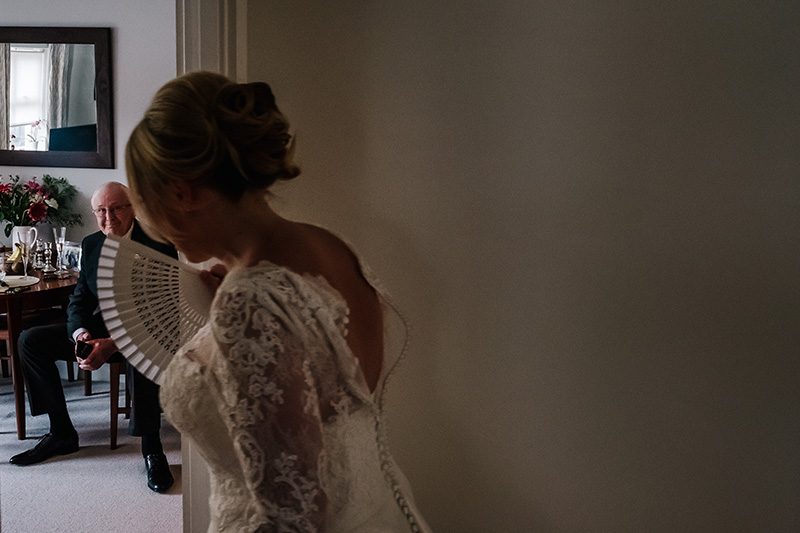 I then changed over to my 85mm on my other camera and got a close-up of dad's expression, before disaster struck – the Bridesmaid walked right in front of the camera during the embrace! I did my best to re-compose, whilst standing on my tip-toes, but doing so made me completely lose focus, and when the coast was finally clear, it was too late. Gah! As annoying as that was, it's one of those things that can happen, and I was just so chuffed that the pre-visualised gamble paid off.
You can see more of Kristian's work on his website, and also here on his TiR profile. We also can't recommend his upcoming workshop in London enough, it's sure to be brilliant! Grab a place before it sells out: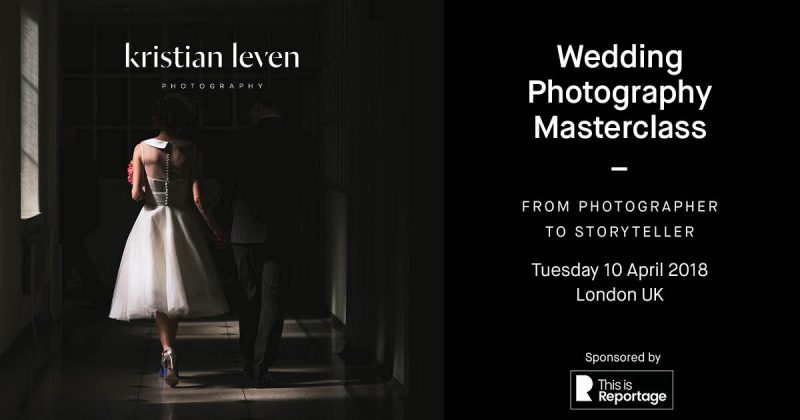 We're lucky to have lots of 'This is How…' pieces by TiR members on the site, so if you enjoyed this one, do have a browse through the others.