This Is How: 'Boerne, Texas, USA' by Philip Thomas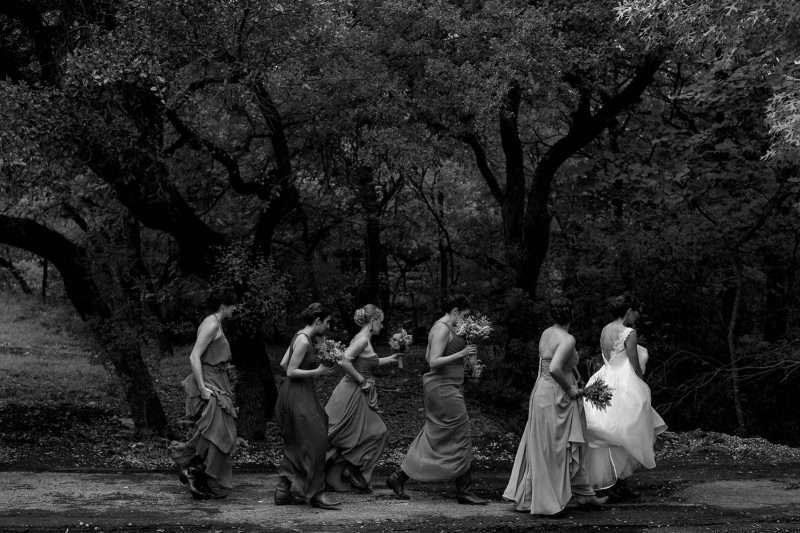 In the twenty-first of our regular series of 'This is How…' it's an honour to have the brilliant US-based Philip Thomas with us, talking all about this beautiful capture of his. Such invaluable advice about clearing your head and trusting your instinct. Thanks, Philip!

Thanks for allowing me to write a few words about this picture. Let's get the boring tech stuff out of the way first: Leica M(240) + Noctilux 50mm shot around 250/f4.
A personal favorite of mine captured at a wedding in the Texas Hill Country of Texas, USA. Capturing 'life' vs. cliched wedding images is always at the forefront of my mind. Here, a piece of good fortune stuck anticipating they would pass the brush in the background. What drew me to click the shutter was the quick movement of the ladies as they were about to start the ceremony and get into a position to walk down the aisle. I took a few shots, but this was the better with the framing.
To be honest, I don't overthink images when shooting. I clear my head and go into every wedding with an open mind. All that other stuff about exposure, composition, geometry, is self-taught in my own time, but when it comes to the wedding day, I go with instinct, and if I'm relaxed in spirit then I can do my best work.
I've had a photographer write to me that this image captures the miraculous multiplication of the Rhinemaidens, who are three water-nymphs appearing in Richard Wagner's opera cycle "The Ring of the Nibelung's." But I like 'Chicken Run' the better description.
You can see more of Philip's work over on his website, or here on his TiR profile.
If you found this post interesting, there are lots of other 'This Is How…' posts by our TiR members over here.