This Is How: 'Shit Got Real' by Peter Geluk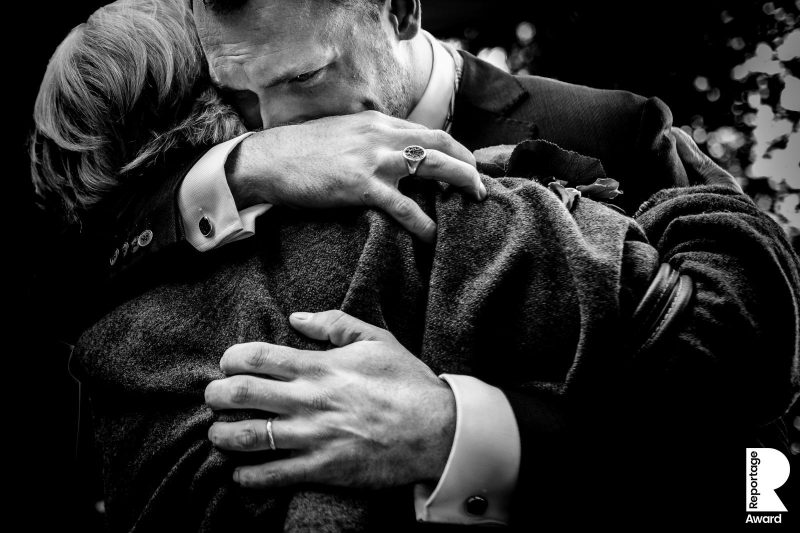 Delighted to have Peter Geluk on the site today, with a really interesting piece about how he captured his recent Reportage Award from Collection Five. Peter's words really tell us the importance of bonding with our clients; of knowing their backstory before the wedding, so we can be prepared and ready to capture such intimate and emotional moments like this. A brilliant 'This is How' piece indeed; thanks Peter!
This wedding was something special to us. Well, all weddings are, but sometimes you come across people you resonate with just a little bit more. Koen and Elvira were crazy funny too. I mean, if your theme for the day is: 'Shit Got Real' you're surely not taking all of this too seriously. But hang on, shit did get real though.
The entire wedding was held on an estate owned by Koen's grandparents. He practically grew up there and knows every nook and cranny. Needless to say that he has not only a special bond with the estate, but also with his grandparents. Especially his grandfather, who sadly passed away shortly before the wedding.
During the ceremony there were already plenty of difficult moments for Koen and his grandmother. They shared looks, shed tears and thought about their missing loved one – you could tell. But the real moment came after the ceremony.
Because we knew the backstory, we were aware of this. Also during the ceremony we were already picking up and photographing the moments happening there. But as there was no chance for Koen to hold his grandma during the ceremony, we knew afterwards there would be a moment between them. So we were prepared when it happened. They held each other for so long, it was clear they were struggling to keep it together.
Now, usually we photograph these types of hugs from behind the bride or groom, so we get a view of the face of the person hugging them. For some reason I decided against that this time. Maybe because Elvira was looking at them from behind with eyes full of love and I wanted to capture that. However, that picture didn't make the cut. In the end his hand is what captivated me during the culling process. He grasps on as if he wants to hold her even closer – even tighter. It's as if the hand is the story of the photo. A part of me wishes I had focused on the hand instead of his eyes, but because there's also a tiny catchlight in his eye, I was really happy with this capture.
These moments happen quite fast and you have to make on your feet decisions about where you're going to be, what you'll show and where to focus. We as wedding photographers have trained ourselves to do this well. And even though there are lots of lost moments as well, we always end up with strong, storytelling pictures like this that will make our couples relive that exact moment. And isn't that why we started doing this in the first place?
You can see more of Peter's work over on his website, or here on his TiR profile.
Did you enjoy reading about Peter's image? We have lots more 'This is How…' posts by our This is Reportage members over here – so much valuable advice and tips shared by our photographers; a real treasure-trove of documentary wedding photography goodness!
Join our community and showcase the documentary-side of your work; members get a profile on the site with an unlimited number of images/Stories, 60 Reportage Award entries and 18 Story Award entries per year, access to our members-only Facebook group, exclusive offers from wedding photography-related companies, and much more…