This Is How: 'Father's Pride' by Luke Bell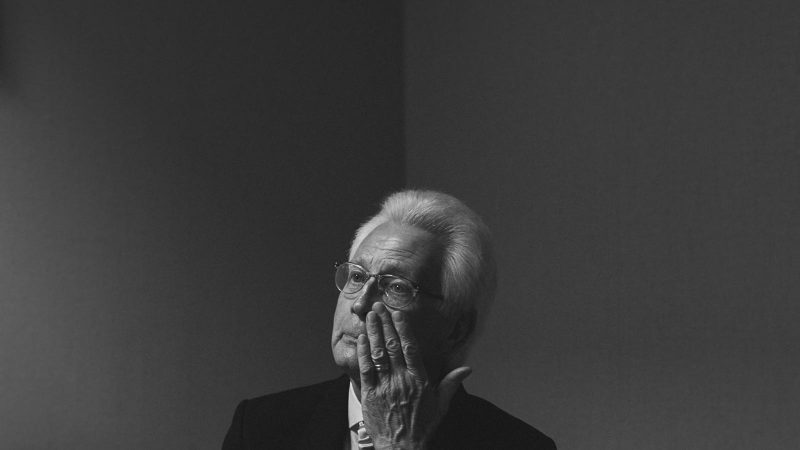 I am absolutely loving our 'This is How…' pieces, and am in constant awe at not only the sheer talent of our This is Reportage members, but also their openness and willingness to share. Today is no exception, and it's an honour to welcome the fab Luke Bell to the site to tell us all about this brilliant emotional and artistic capture:

This image of the father of the bride was taken last summer at Hazelwood Castle near Leeds and it's definitely one of my favourites from 2017.
Lily + James had just walked out of their ceremony and after a quick glass of champagne, Lily indicated to her bridesmaids and parents that she wanted to take a moment to give them gifts.
The room she led us to was lit only by a smallish skylight in the centre of the room and was actually full of clutter and bags from the bridal preparations that morning – not ideal! But as soon as her dad sat in the corner and the light from above fell across him, I knew that was where I needed to focus my attention.
Luckily everything came together. Lily's gift to him was perfect and this particular frame is of her dad wiping away a tear as he proudly watches his daughter hand out the other gifts to her bridesmaids and mum. Lily never noticed him crying at the time and has told me since that this is also her favourite photo from the day.
I shot this using a Canon 5DMKlll with a 50mm f1.2L lens, 1/160 @ f2, ISO 640 (with no flash or additional lighting).
You can see more of Luke's work on his website, and also here on his This is Reportage profile.
Found this post interesting? We have lots of other 'This Is How…' posts by our TiR members over here.