This Is How: 'Dive In' by Emil Boczek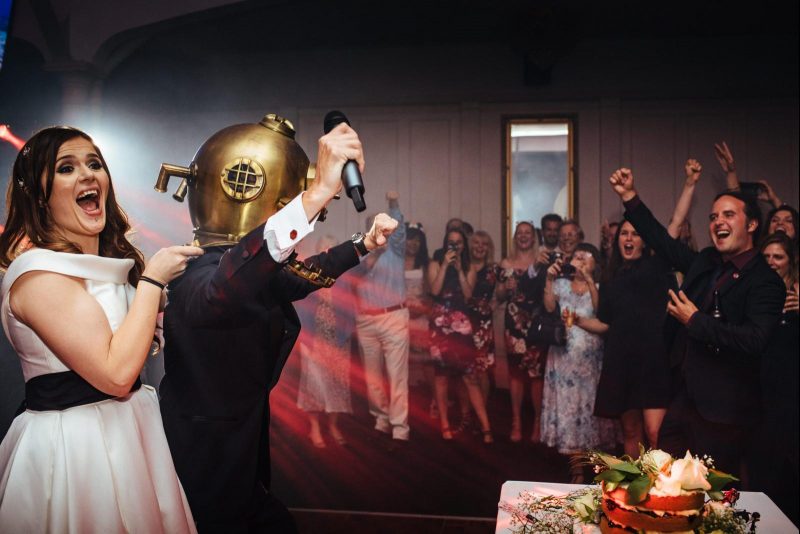 I'm always amazed by the talent of our This is Reportage members – and not only their talent, but their openness and willingness to share; it's amazing! Today is no exception, and it's a real pleasure to welcome Emil Boczek to the site to talk to us about this unique capture for our 'This is How…' series.
This is an image from a wedding reception at the Grand Station wedding venue in Wolverhampton.The station has been a prominent landmark in the City centre since the 19th century. Formerly known as Wolverhampton's Low Level Station opened originally in 1854.
Bride and groom, keen scuba divers as well as sci-fi aficionados were just brilliant to photograph during the whole day – so full of energy and emotions! A real pleasure to be around. Photo was taken right after the cake cutting when the newly married couple started goofing around with some props. The light levels were quite low, so an off camera flash was used.
Taken with Nikon D750 and Nikkor 35mm 1.8G.
You can see more of Emil's work on his website, and here on his TiR profile.
We have lots of other 'This is How…' posts by our brilliant members too.