This Is How: 'Caught Getting To The Church' by Martin Beddall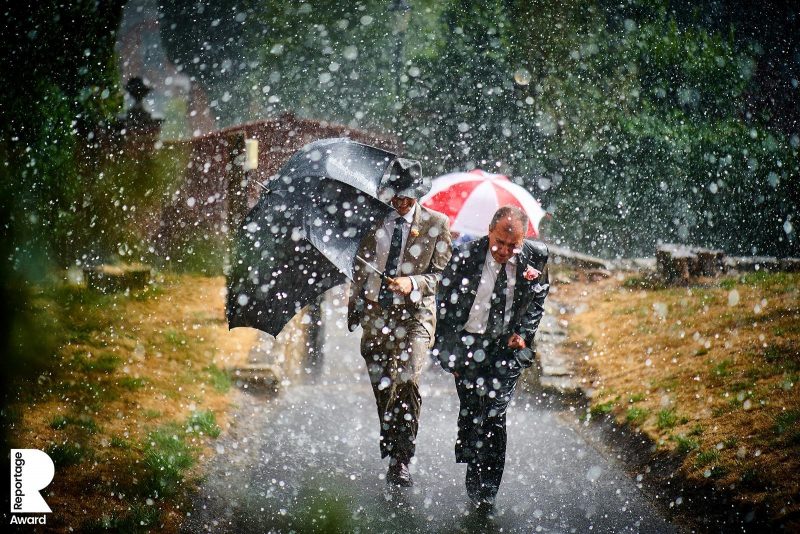 Fab to have Martin Beddall on the blog today to tell us how he got this recent Reportage Award from Collection Five. As well as technical details of how this shot was achieved, it's really interesting to read about Martin's thought process, and seeing lots of other images he took of the scene, too. Thanks Martin!
July in England.
This was a late wedding, with a ceremony at 5pm. All day the humidity had been increasing and black clouds rolling in.
By the time I walked down into the village, after the bridal prep, the raindrops were starting. Enough to have to dry off the cameras once I arrived at the church. I was shooting guests milling around and was stood in the church doorway, when the rain came – heavy but about to get seriously heavy!
This shot was taken of guests arriving as the heavens opened. It was really like someone had flicked a switch – it's rare to see such heavy rain and (key to the image) some sunlight coming in to backlight the rain. I probably prefer the B&W versions (I almost always prefer the B&W version…), as the red umbrella is a distraction perhaps?
Shot on a Sony A9 with a Zeiss Batis 85mm lens, I cranked up the shutter speed to 1/3200th and 1/2000th to freeze the rain. Slightly underexposing the image. (the camera didn't miss a beat) The main problem for me, having spotted these two guests, was that the bride's mother was following them – which to focus on?
Just as quick as it started, the rain stopped, in time for the bridesmaids.
The bride arrived by car…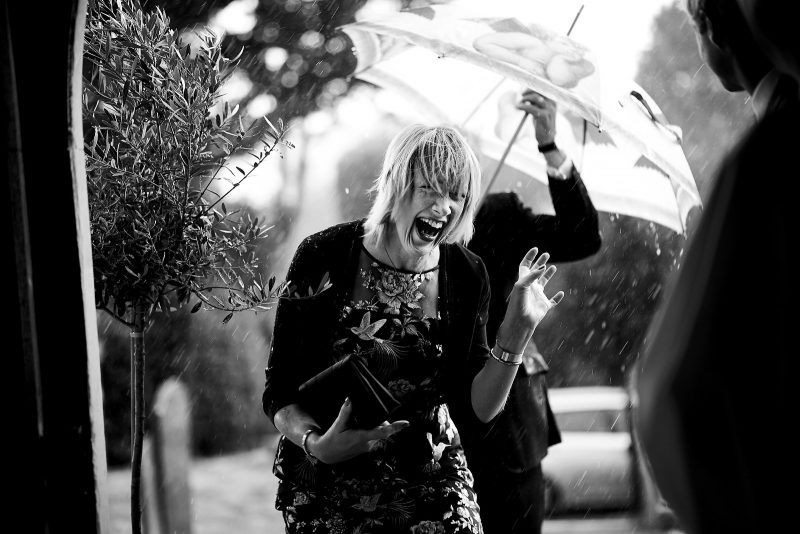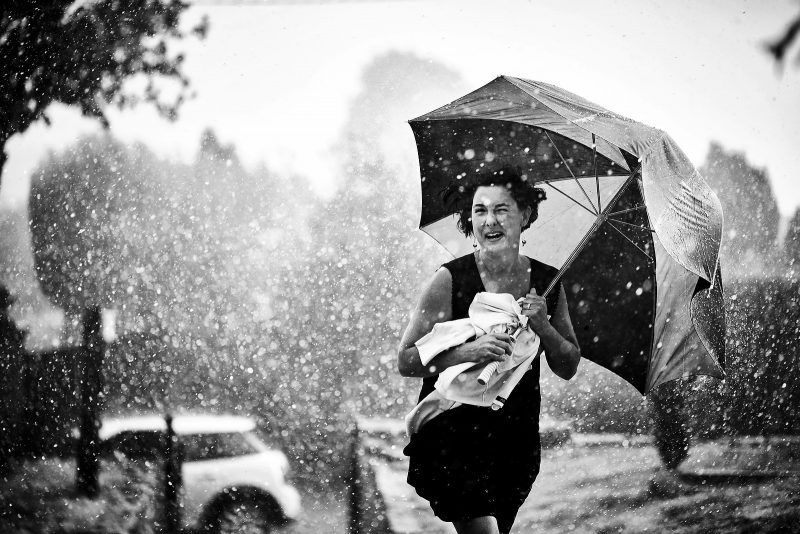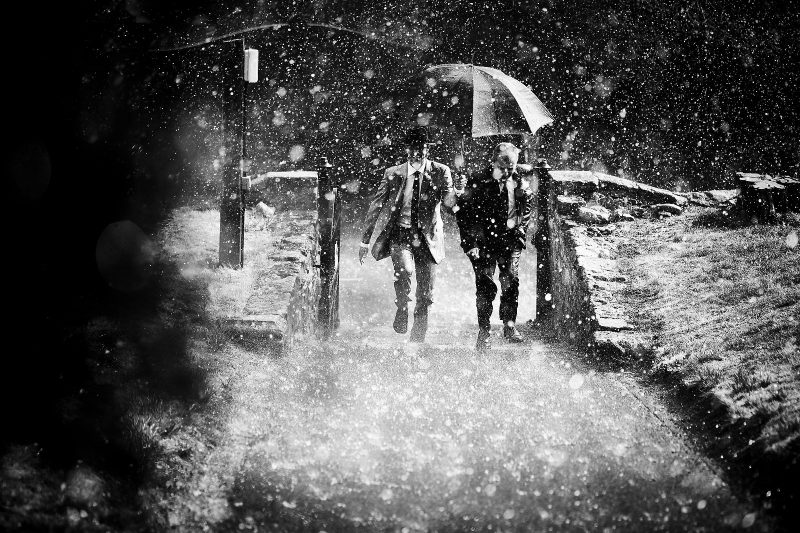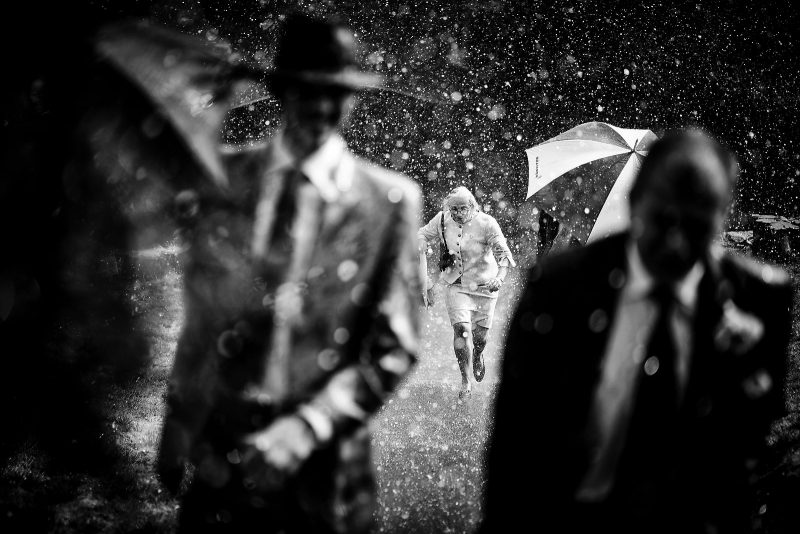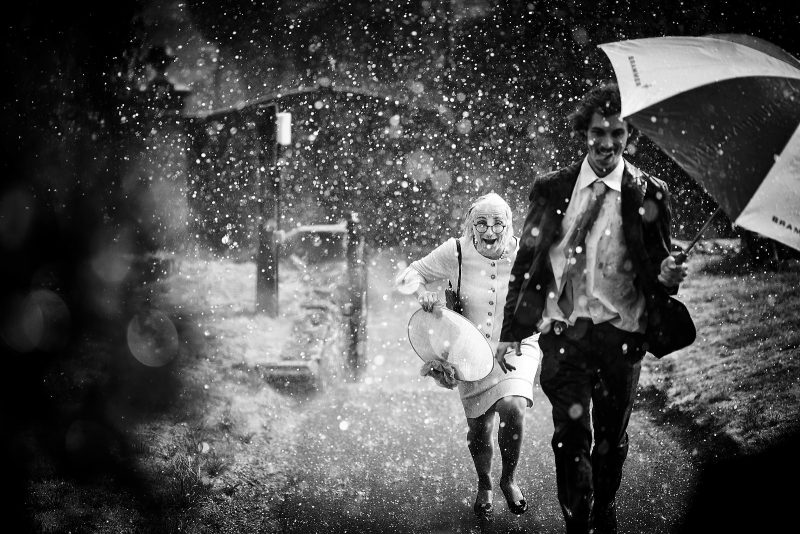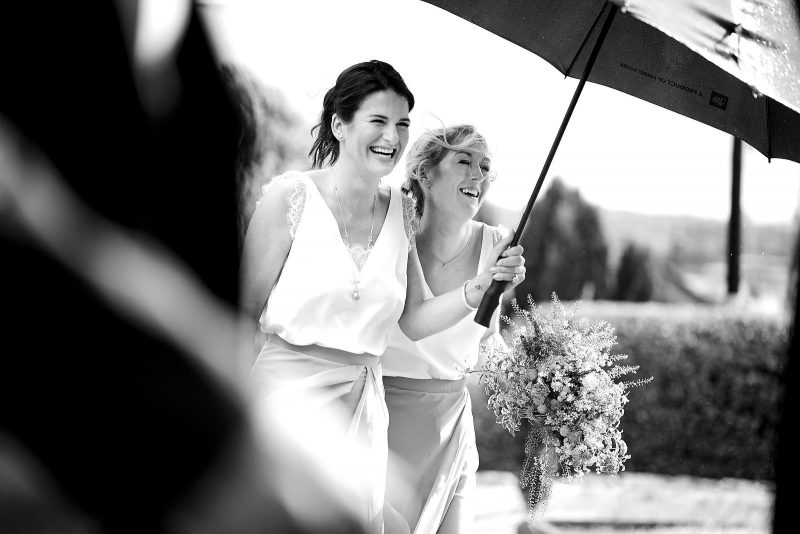 You can see more of Martin's work on his website, or here on his This is Reportage profile.
We have lots more documentary wedding photography tips by our TiR members, too. Interested in joining us? Find out all the benefits of membership (including 30 Reportage Award entries and 12 Story Award entries per year, and a profile with the ability to show an unlimited number of images/Stories) over here.