This is How: 'A Woman Past and Present' by Marianne Chua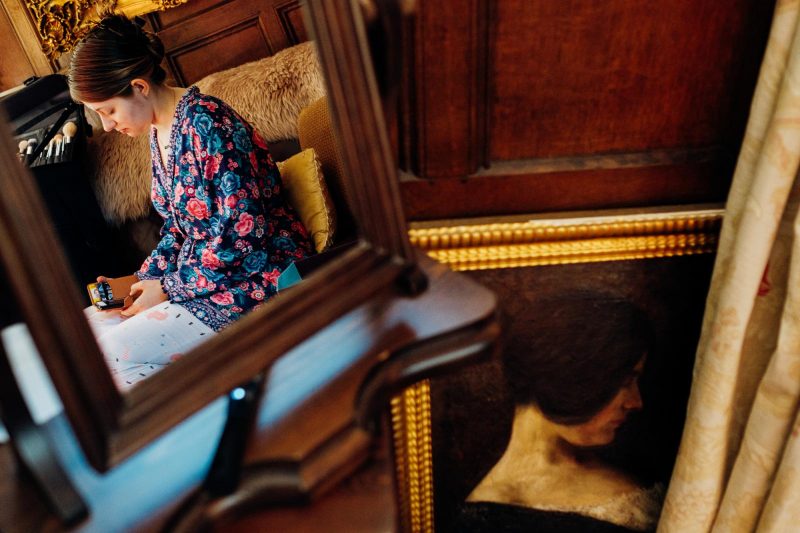 In the third of our regular series of 'This Is How…', London-based photographer Marianne Chua tells us her thought process behind this fab observational-capture.

I'm not entirely sure why but this painting was propped up behind a curtain at their bridal prep at Huntstile Organic Farm. One of the bridesmaids was waiting to have her make up done and I clocked her in the mirror reflection. I angled the mirror a bit so the composition would work and instinctively waited for her to look up and chat to the bride, expecting a laugh.
I waited there for a few minutes before I realised the moment of her playing on her phone quietly would actually make a better shot – the downwards profile angle of their faces, their matching hairstyles, and also the juxtaposition between the old and new.
Would the woman in the painting be playing with her phone if she lived now? Almost certainly yes!
See more of Marianne's work on her website, and her profile on This is Reportage.
If you enjoyed this post, we have lots of other'This Is How…' posts by our TiR members over here.