10,000 Uses of #thisisreportage Hashtag: Win A Year's Membership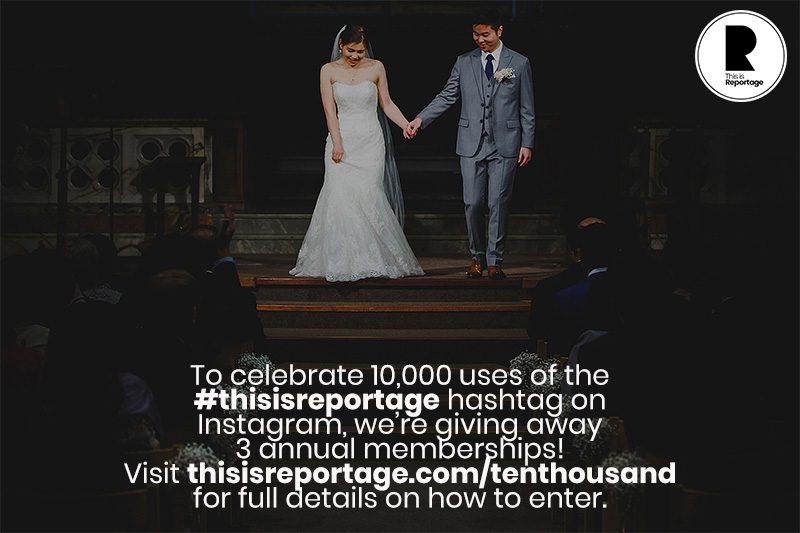 We were amazed to find out today that, in only seven months since launching the website, we've had 10,000 uses of the #thisisreportage hashtag on Instagram!
To celebrate this milestone, we thought we'd run a little contest, with the prizes being 1 of 3 annual memberships to This is Reportage (worth £80 each). As always, we want to be fair to our existing members too (almost 400 of them now, wowsas!), so this contest is open to existing members as well as photographers who aren't part of our community (existing members will win an extra year's membership).
How To Enter
We simply can't get enough of documentary wedding photography, so, to enter this contest, show us your skills! Post an image on Instagram – a documentary/reportage wedding image, of course! -, use the hashtags #thisisreportage *and* #thisistenthousand, follow us on Instagram, and you're entered. We'll then select three of our favourites to win the annual memberships.
So, to re-iterate, simply:
Post a documentary/reportage wedding image on Instagram.
Use the hashtags #thisisreportage and #thisistenthousand
Deadline is midnight (UK time) on 17th July 2018. Winners will get their free account (or extra year's membership, if already a member) in time to enter our next round of Reportage and Story Awards.
Terms and Conditions
Entries must be posted on Instagram before midnight (UK time) on 17th July 2018.
All three conditions of entry (see above) must be complete for your entry to be valid.
Maximum of 5 entries per photographer (if you submit more than five, we will only consider the first five you publish).
You must own the copyright to the posted image, and be happy for us to publish the image on our website and social media channels if you're selected as a winner.
The usual conditions of membership apply to the prize.