Over 17 Hours Of Educational Videos Already!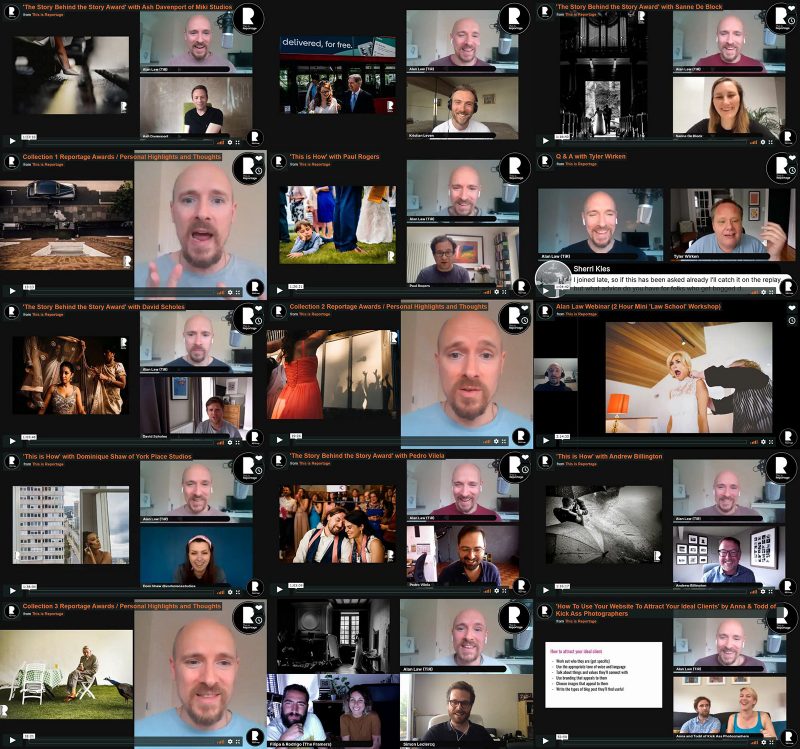 Did you know that we have *over 17 hours* of educational videos with some of the world's best documentary wedding photographers?
This feature was added back in May, and is included in our membership fee – with new videos added regularly.
Join us now for instant access to these videos, where you'll learn from the likes of:
Sanne De Block
Tyler Wirken
Dominique Shaw of York Place Studios
The Framers
Simon Leclercq
Steve Gerrard
Ash Davenport of MIKI Studios
Pedro Vilela
David Scholes
Andrew Billington
Paul Rogers
Kristian Leven
Anna and Todd of Kick Ass Photographers
Alan Law (TiR Founder)
Learn from the best as they explain exactly how they captured some of their Reportage Awards; hear about their approach, methodology and technique as they talk about every frame of their Story Awards.
Each video contains such a wealth of knowledge and tips, including gear/equipment, flash/lighting, composition, creativity, moment-capturing, empathy, editing/workflow, business advice, people-skills, and so much more.
Join us for instant access to our library of over 17 hours worth of videos, with new videos also added regularly – just one of the benefits of membership, which also includes 60 Reportage Award and 18 Story Award entries per year, an *unlimited* number of images on your profile, and more…