This Is How: 'Mirrored Moment' by Jonny MP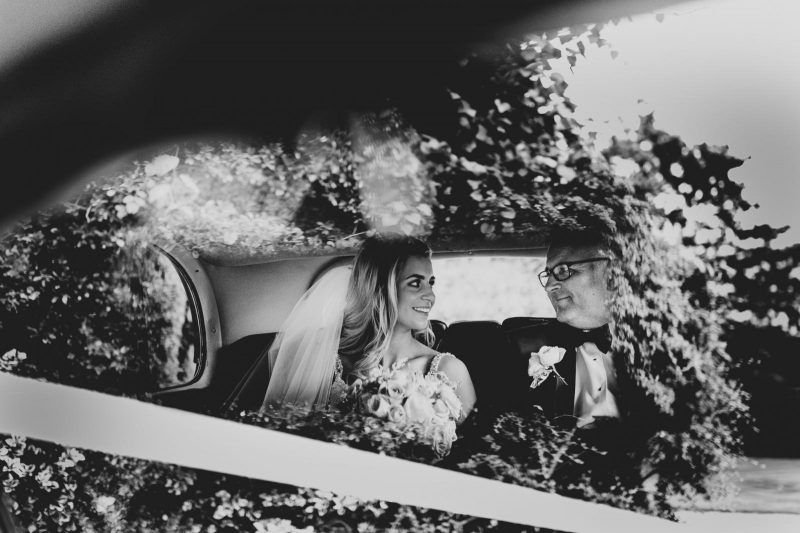 In the eighth of our regular series of 'This Is How…', Surrey-based photographer Jonny MP, tells us how he got this brilliantly creative image.

This photo is of Becky and her Dad in her wedding car. I love a couple of things about this photo. One, it was a beautiful moment. I love eye contact as it shows connection between people. And it's those connections that make wedding photography for me. As a father myself I can't imagine how it must feel looking at your daughter on her wedding day.
Secondly it's particularly special when you can capture a moment in a more creative way. I won't be the first person to use mirrors but truth is that mirrors are a great creative tool, which I will often look to use when I'm shooting. Often the challenge with car mirrors is that they can be dirty, out of shape or create a distortion. In this case I got lucky and it was a great mirror to use to get this reflection came out really well.
The other great thing about mirrors is that they allow you to be a bit more subtle as you're essentially shooting away from the subject so they often think you're shooting something else. Doing all I can to ensure the people I'm shooting feel relaxed, and therefore able to be themselves, is really important to my approach to shooting weddings.
Some shots scream black and white and for me this definitely did. Black and white is great for isolating emotion and adding drama.
Lastly settings wise this was shot at f1/6 and ISO 1250 (as the car was quite dark) on the 5d mk iv and my most used lens, the 35mm 1.5 L mk ii.
You can see more of Jonny's work on his website, and on his profile on This is Reportage.
If you enjoyed this post, we have lots of other'This Is How…' posts by our TiR members over here.