This Is How: 'Floating Flower Girls' by Catherine Pound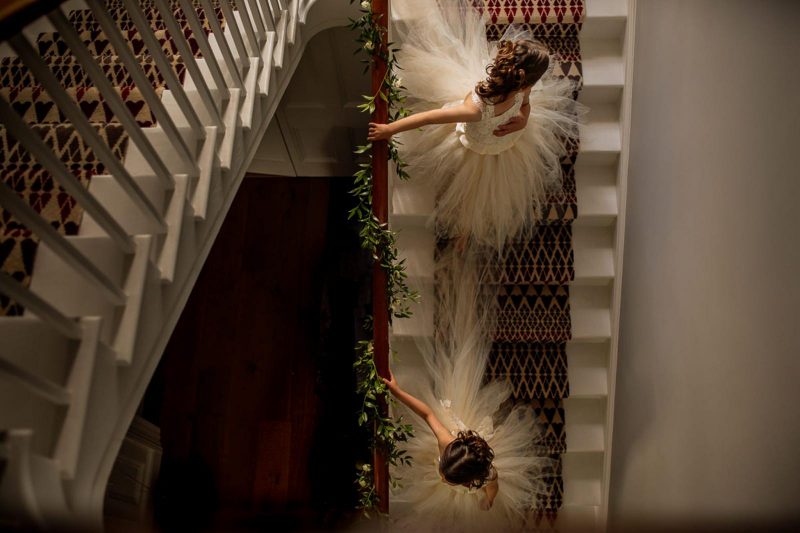 In the twelfth of our regular series of 'This Is How…', the fab Catherine Pound gives us her insights as to how she got this beautiful capture.

This image was taken at my client's home near Brighton. Months before the wedding, they had bought a very grand house that needed some refurbishment and had planned to get all the work done and move in before the wedding. They had planned for a marquee reception in the garden and the ceremony be held at the church at the bottom of the garden. Sounds like the most perfect English country wedding. A scene out of a Jane Austen novel perhaps? It was very much like that.
It came down to the wire, but they had mostly moved in by the time of the wedding. The bride had fallen in love with the staircase when they first viewed the property and had asked me if I could capture something for them. With that in mind I thought it would be good to see what the light was doing and what compositions might work for when she walked down the stairs at some point in the morning. It just so happened that her God Daughters, very recently dressed in their flower girl outfits, had just been summoned from below as I was standing on the landing at the top of the stairs. I decided to track them down the stairs watching as they twirled and floated their way down. They spun this way and that, playing with the skirts and were completely oblivious to me.
In the end I captured the photograph of the bride, but the test shots turned out to be my favourite of all. Mostly because I love that the sisters both feature, that they are both twirling and facing different directions The lines of the staircase make me happy and the light filtering down from the massive window half way up the stairs is heavenly. It cascades down, sweeping over the girls as it descends. It was a very easy moment to capture, there was also little to edit in the image. I straightened it a touch, because for some reason I can't hold a camera straight. I also edited out a few distractions at the bottom of the stairs. So the technical bit… shot on a Canon 5dIII with 35mm lens. ISO was 1600, aperture at f2.2 and shutter speed at 1/400. Kelvins were at 6500.
I have included a couple extra images so you can see how I tracked the girls down the stairs: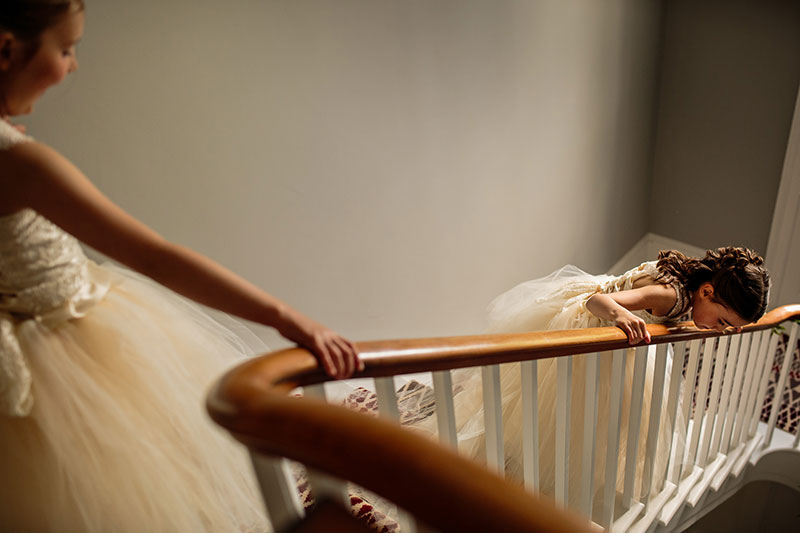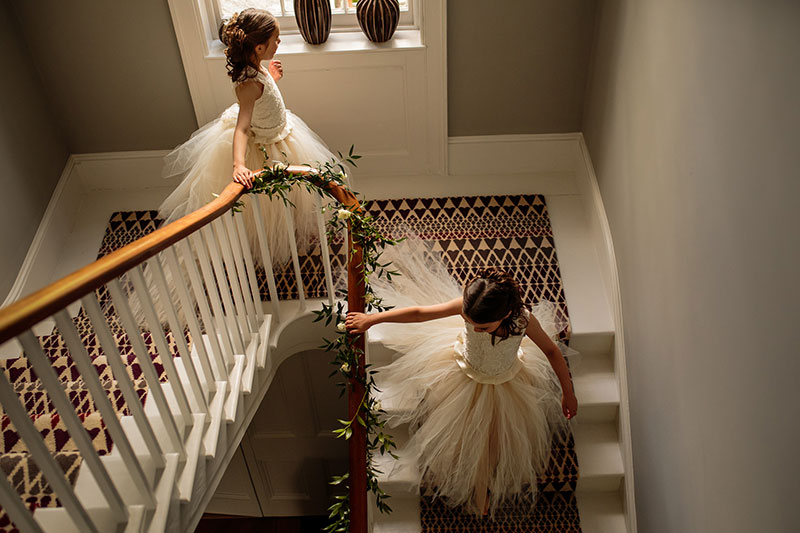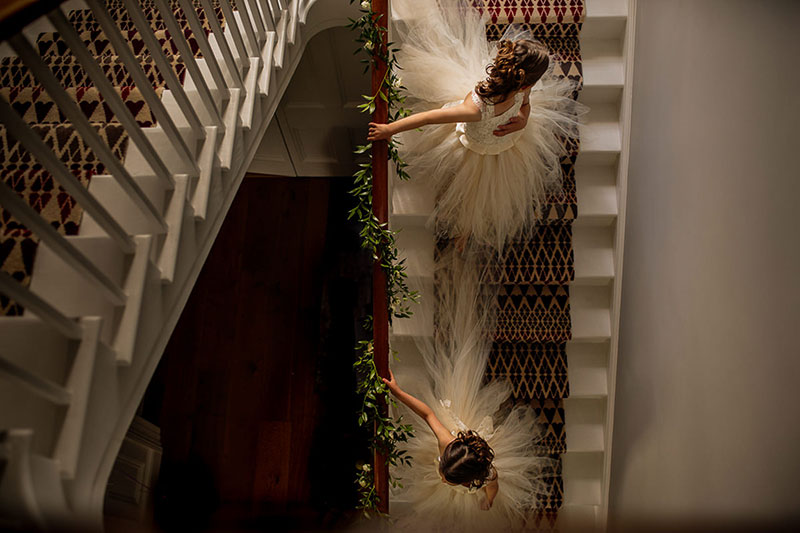 You can see more of Catherine's work on her website, and here on her This is Reportage profile.
If you enjoyed this post, we have lots of other'This Is How…' posts by our TiR members over here.