Facebook Live: 'This is How: Live' with Dominique Shaw of York Place Studios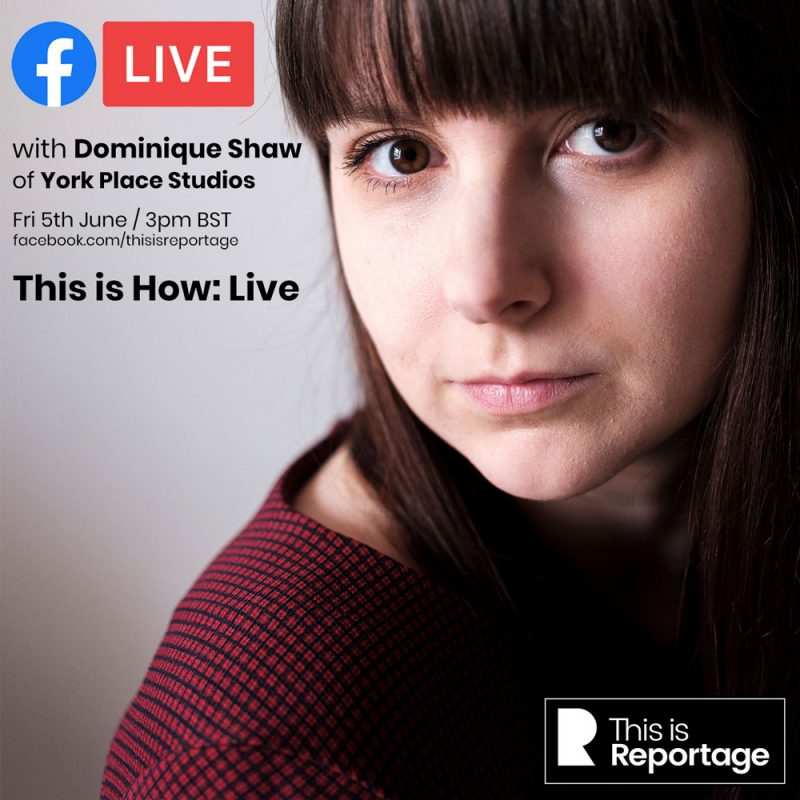 Join us at 3pm BST on Friday 5th June over on our Facebook page as we go totally live with the fantastic Dominique Shaw of York Place Studios! Dom will be talking us through various images that she has taken – including some of her Reportage Award-winning images – and telling us exactly how she captured each shot.
It'll be a 'live' version of the 'This is How' series that we've always had on our website (where photographers write about how they 'got the shot' – we have over 115 of these on our site so far; view our wedding photography tips section to read them all).
Dom will also be answering any and all of your questions; these may be about something you heard her talk about on her Podcast interview with us, or it could be anything at all. Please do join us live and ask away!
Can't make it live? No problem; This is Reportage members are also able to re-watch previous live sessions at their leisure (re-watches are *only* viewable by members, and not viewable anywhere else). As well as these re-watches, our members also have access to totally exclusive, never-seen-before videos, with new content being added regularly – you can see all the videos currently available to members here. This is just one benefit of membership – there are lots more benefits too; find out all the details and join us.