Exclusive Offer For TiR Members: 20% Off Andrew Billington Workshops!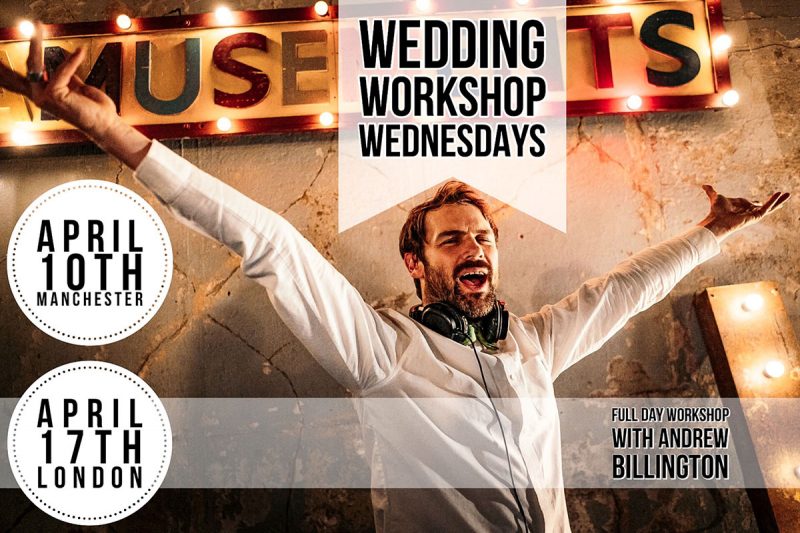 We love to offer our members exclusive deals and discounts on wedding photography related products and services, and it's an honour today to share our latest: 20% off the fantastic workshops held by Andrew Billington.
Andrew is a two-time Reportage Award winner, and is a fantastic documentary photographer; we've heard fantastic reviews about his workshops from past attendees, and so can't recommend them enough. In April, he will be holding his workshop in Manchester, UK, on the 10th April 2019, and in London, UK, on the 17th April 2019.
We also chose Andrew to be our own official photographer for our TiR Christmas Party in December – that's how highly we rate him! You can see some of the fantastic images he captured from that night on our Facebook page over here.
The usual price for Andrew's workshops are £249, but This is Reportage members get an exclusive 20% discount, meaning only £199.
If you're already a member, just sign in to your account to get the exclusive discount code. Not yet a member? Apply for membership over here; members receive a whole host of benefits, including 60 Reportage Award and 18 Story Award entries per year, your own profile on the site with an unlimited number of images/Stories, frequent opportunities for extra features/exposure on the site, and – of course – lots of exclusive deals and discounts on wedding photography-related products/services.
Below are Andrew's two Reportage Awards. You can see lots more of his work on his TiR profile, his wedding website, or his training website.