This Is How: 'Enduring the Wedding Ceremony' by Patrick Engel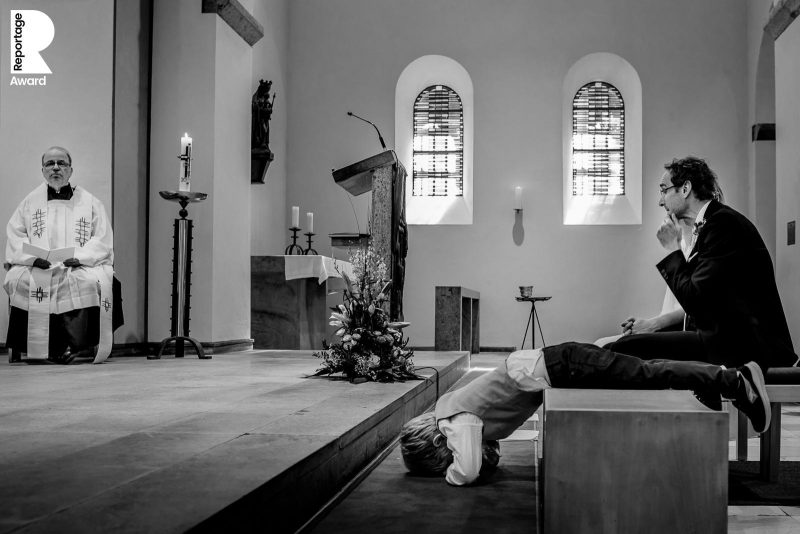 We're honoured to have the fantastic Patrick Engel on the site today, telling us all about his recent Reportage Award. It's really interesting to hear his thoughts on choosing images to submit to awards, especially; congrats, Patrick!
When I took this photo on our first wedding in 2017 I for sure did not know that this would win one or even more awards. But then it has become my most successful image in 2017. Then I had a mind-changing conference and everything became different.
I took this image with a new lens (a 20mm Sigma) on the first wedding without any practice for months. I did a lot of shots of the scene before and after and when I chose this one for my first contest I honestly did not expect anything at all. Actually ceremonies in churches have so many rules. But this one was different and I'm so happy that I saw this setting – it was a gift!
One day my wife Rosa rushed into the kitchen with "You won a Fearless Award, you won a Fearless Award!" and I was like "What? You're kidding!". And to be honest: I never thought this could win here on TiR again with just 17 awards out of hundreds of photos. After this I had the sense that this photo could become the best one which I made in that year and I'm very proud of it.
You can see more of Patrick's work on his website, and here on his This is Reportage profile.
If you found this piece interesting, then you may be interested to read lots more of our 'This is How…' pieces by TiR members.