Photo Critique with The Framers, Simon Leclercq and Alan Law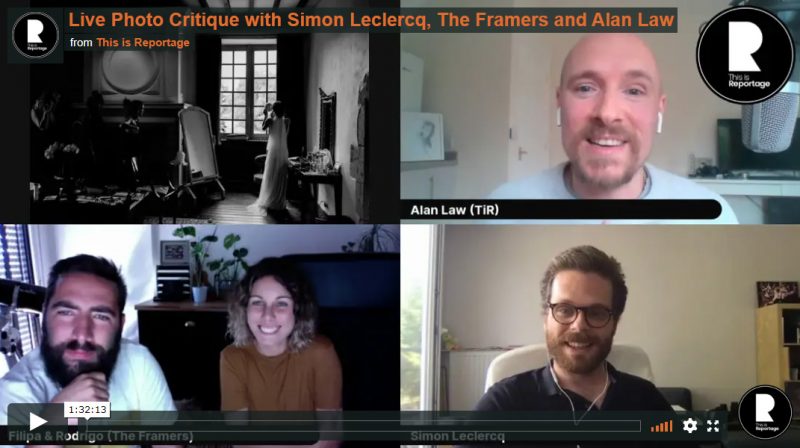 Yesterday, we did our very first Live Photo Critique, with the fantastic Simon Leclercq and The Framers joining myself (Alan Law, TiR founder) to offer our thoughts, tips and feedback on images sent in by TiR members.
I can't thank them enough for their time, expertise, advice, tips, humour and warmth. I personally found the session to be incredibly interesting and insightful; I hope you find it useful too. The 92 minute video is exclusively available to re-watch for members at this link – you will need to be logged in to your TiR account to watch it. We'll look to do more of these in the future, too.
Not yet a member? See all the benefits of membership – including instant access to this documentary wedding photography critique video, as well as almost 14 hours of video content in total (with more added regularly) – and join us.