This Is How: 'A Different Perspective' by Dominique Shaw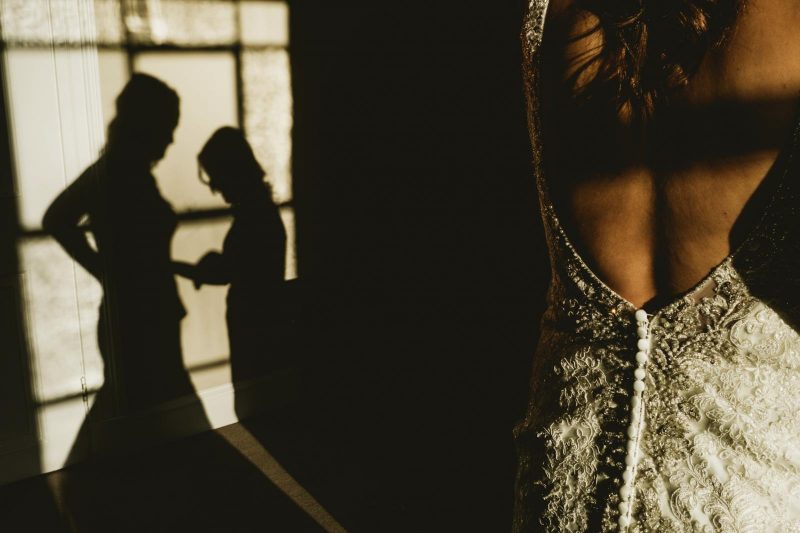 For the twenty-eighth of our 'This is How…' posts, we're honoured today to have the fantastic Dominique Shaw of York Place Studios with us, taking us behind the scenes of this wonderful capture. Dominique – who was one of our Collection One judges – shares brilliant insights into the importance of looking past the obvious, composition, patience, storytelling and more. Thanks so much Dom!
When I'm at a wedding I always try to focus on capturing what is right in front of me and not be distracted by what I've shot in the past. This is especially important when you're re-visiting a venue you know well from previous weddings, as was the case with this particular image. I never want my couples to look through their images and feel like I have carbon-copied something that might have been successful from another wedding, I want the photographs to feel fluid, spontaneous and unprescribed, I want each image to be composed in the few seconds before I click the shutter, not the week before at another wedding and for another couple.
One shot the bride so often wants to see is the back of her dress; for the wedding photographer it's one of those standard, expected shots that you've photographed a million times before. So when I see an opportunity to do something a little more interesting I jump at the chance.
With this particular shot it was a pretty dark room but with sunlight intermittently bursting through the window and then dipping back behind the clouds outside. Whilst the light was totally inconsistent, every now and again it would clear the clouds completely for just a fraction of a second and the shadows would become, just briefly, crisp and sharp rather than the more gentle, mottled effect I was seeing most of the time. Despite being a getting-ready shot it was a winter wedding and the sun was already setting and as it did I watched the shadows growing on the wall behind the bride until I could see her full silhouette outlined, and then waited for the light to hit in such a way that it would light up that magic back of the dress shot and also give me the interesting silhouette I was looking for on the wall. Happily the bride was being helped with her finishing touches by her maid of honour which kept her in place for just long enough for everything to come together and the fact that the bridesmaid's shadow clearly shows her helping our bride to get ready gives the all important context and story to the scene despite not seeing anyone's faces.
For me this is one of those moments where you have to look past the obvious to find something really special: just the golden light hitting the bride could (and did!) make for a beautiful image, but by being aware of your surroundings and looking for something different from what you've done before, even when the image is an expected one, you can sometimes create something much more dynamic and original.
You can see more of Dominique's work on her website, or on her This is Reportage profile.
If you enjoyed this article, you may like to see more of our 'This is How…' posts by TiR members.