This Is How: 'Bridesmaids' Reaction' by Mark Wallis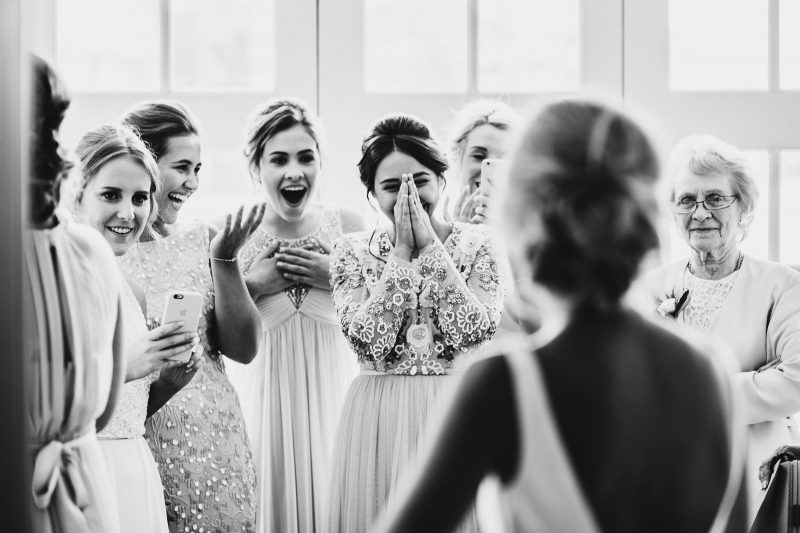 In the sixteenth of our regular series of 'This Is How…', the award-winning Mark Wallis takes us behind the scenes of this amazing reaction capture.

This shot of Tori making her first appearance in her dress was taken at Thornton Manor in the Wirral, Merseyside in August 2016. The bridal preparations tend to take place in a thatched cottage in the grounds, so the bridal party have a number of rooms to spread out in.
The wedding was the latest in a connected line of friends and family members, and the third one I had photographed. Amongst this group an unwritten rule appears to have evolved that the bride gets into her dress away from the bridesmaids, and then makes a grand entrance to a happy chorus of screams and tears.
Before this point I was with the bride and her mother whilst they installed the dress, but I was aware that when they were done I had to get myself in a decent position for the reaction of the bridesmaids. I stuck my head through the door to see where they were congregating to find them right at the opposite end of the cottage down a dark corridor. This was good and bad. Good because the front of the cottage is mostly windows and white walls, so nice and light. Bad because it was going to be hard to get both the bride and the bridesmaids satisfactorily in shot from such a distance.
I took the gamble of plonking myself in a recess halfway down the corridor and waited for the door to open. Once Tori appeared I snatched a shot of her then spun round to get the reactions. Luckily the reactions continued long enough (apart from one – thanks Gran) for Tori to pass me and I got the composition I was after. Thanks to the dark corridor the bride is almost silhouetted, so very little was needed in terms of tinkering, although I did opt for black and white to avoid any distraction from the expressions.
For the nerds this was shot on a Nikon D750 with Nikon 85mm f/1.4, settings 1/200, f/2.5, ISO 360 (Auto ISO).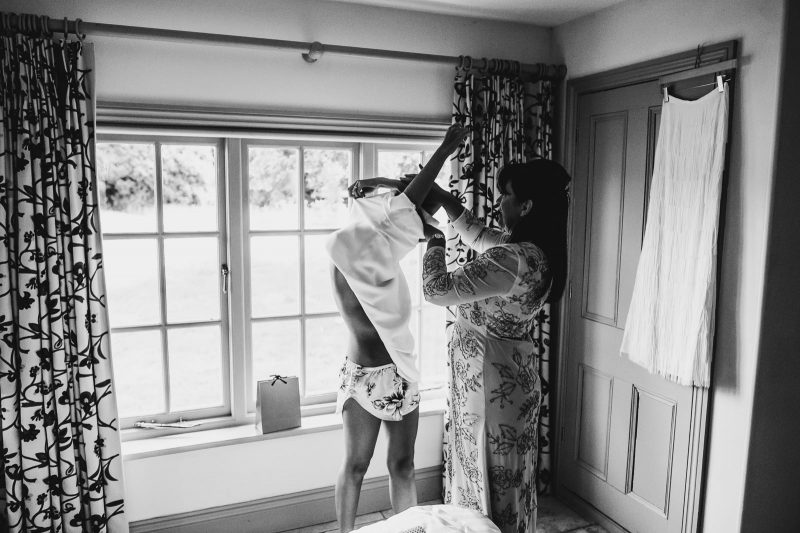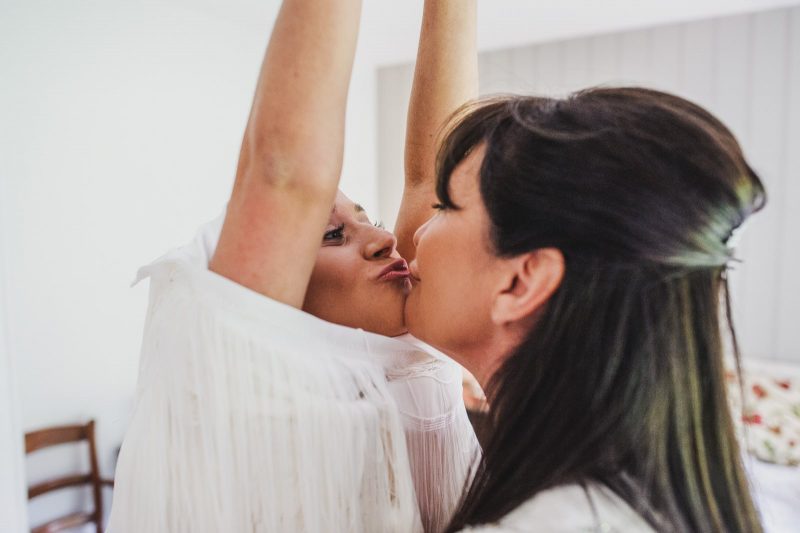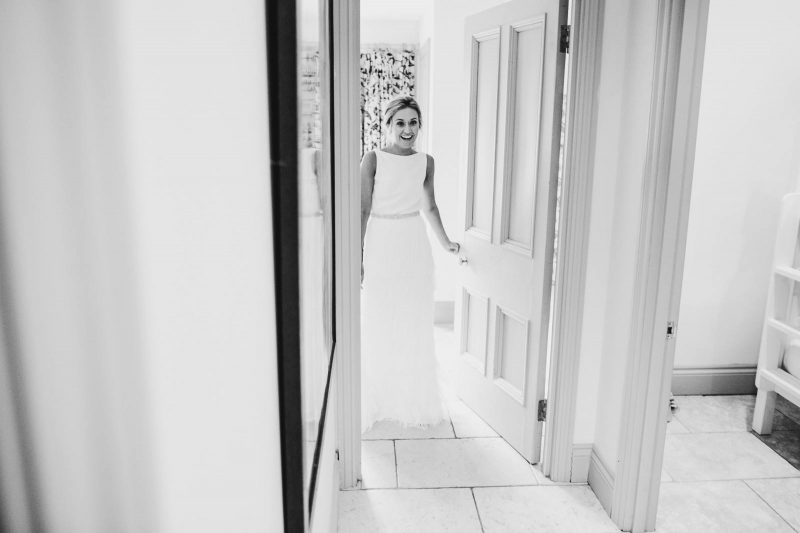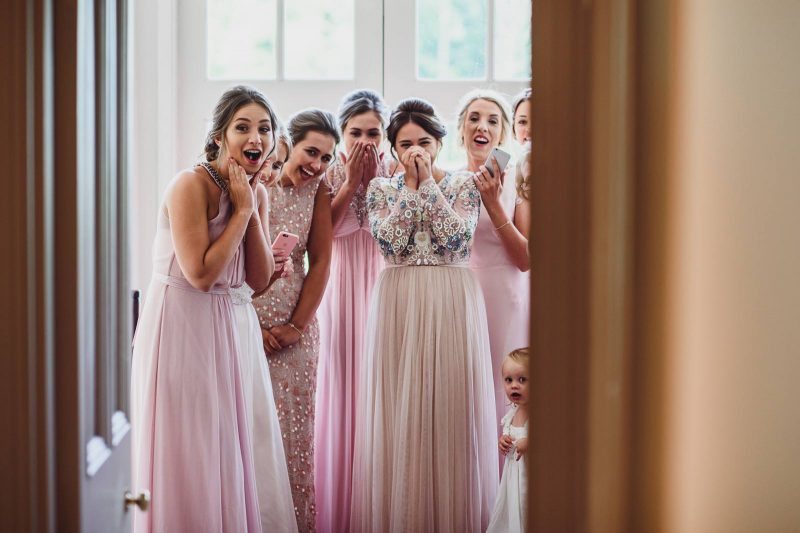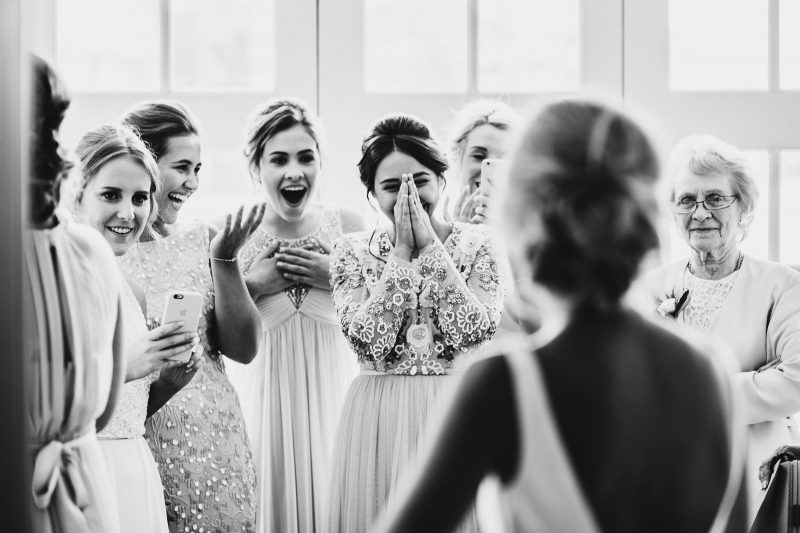 You can see more of Mark's work on his website, and here on his profile on This is Reportage.
If you found this article interesting, we have lots of other 'This Is How…' posts by our TiR members over here.