This Is How: 'Bridesmaid Mischief' by Pete Farrell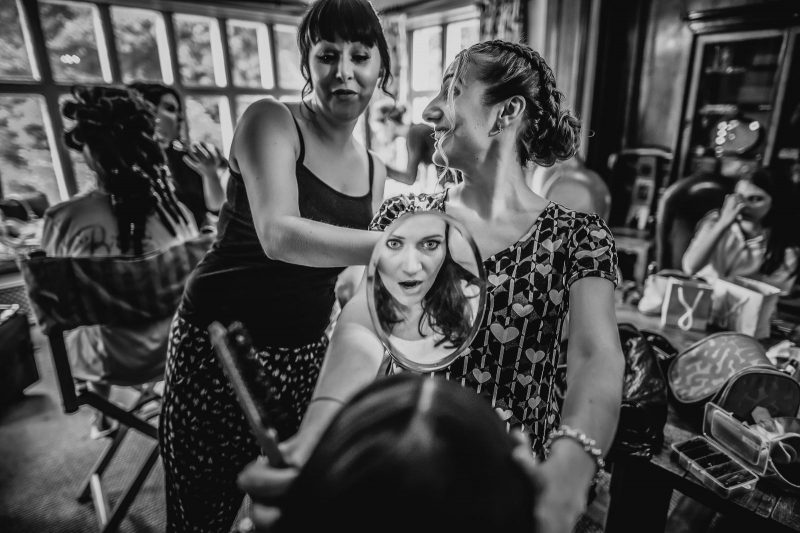 In the sixth of our regular series of 'This Is How…', Manchester-based photographer Pete Farrell of Pixies in the Cellar, tells us how he got this fun bridal prep image.

This was an Anglo/Iranian wedding and all the bridesmaids were energy filled and crazy during prep. This is how all bridal prep should be!
I spotted these two characters having a little too much fun at another bridesmaids expense, so I dived over, quickly changing to my 20mm f1.4 knowing I wanted to get in close yet take in the culprits… err bridesmaids, together with an essence of the scene. They were having so much fun they totally ignored me, great… so quickly composed and waited for any moment/expression that might transpire from this chaos unfolding before me. Managed this shocked expression in the end, not so much ground-breaking but certainly a fun, in-the-moment shot and a great little occurrence that the bride (left of shot, back of head) would have missed.
Wide lenses are great for this kind of moment, they give a sense of being involved due to the perspective. A black and white conversion fitted this shot too, nothing or very little to distract the viewer from that expression and moment… Boom!
You can see more of Pete's work on his website, or his profile on This is Reportage.
If you enjoyed this post, we have lots of other'This Is How…' posts by our TiR members over here.